MiT Manukau and Transport Interchange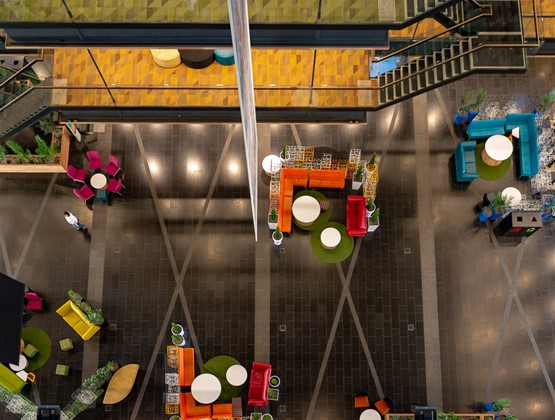 Address:
A seven storey success story by Warren and Mahoney on land owned by Auckland Council. 
Completed in 2014, the Manukau Institute of Technology arrivals hall doubles as a central learning building and also serves the community. It is upheld as an example of how future rail stations could work throughout Auckland. The next stage for this rail line is a planned link into Manukau city centre and a station there. 
The massive atrium necessitated by the rail trench below means architects had to hang the classrooms from the overhead roof trusses, the construction itself faltering and blowing out from 70 to $100 million when New Zealand construction giant Mainzeal toppled, and new contractors were found. So far the building has won three awards and been shortlisted for another, the success also evident in rising student numbers at the campus. 
The NZ Institute of Architects chose to include the MIT Transport Interchange in their Exhibit 'Future Islands' at the Venice Architecture Biennial in 2016.
Nearby Places