Hurunui o Rangi Marae and Papakainga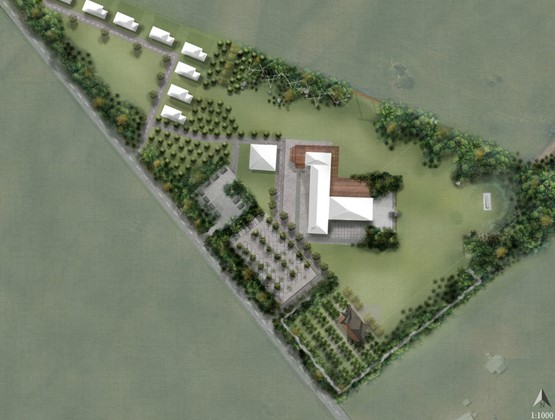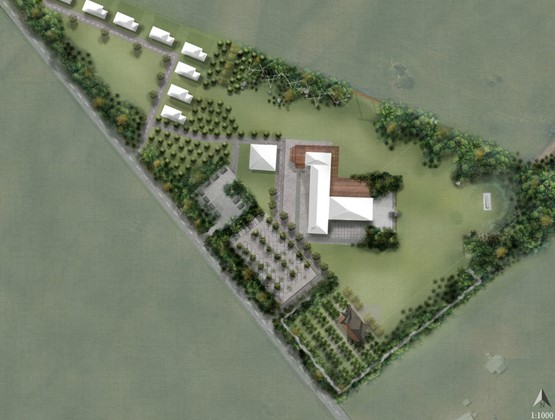 Address:
This strong Ngati Kahungungu Marae, east of Carterton and south of Masterton, has joined the growing set of Iwi organisations who are building Papakainga, housing to bring their people home. 
Their bungalow-turned meetinghouse on the plains at Maungarake, near Gladstone will be surrounded by Whanau homes, thanks to a move towards Iwi based housing services. Six houses rental houses are under construction, the unusual aspect here being that they will be on marae land. Other papakainga have been built on Treaty Settlement Land or former State House blocks. Ngati Kahungunu have stated they are happy with that, as the marae had housing surrounding it in the past, so this is a return to past practice for them. 
The landscape plan for the Marae's triangular plot is already an award winner, student Claudia Boyo's design in conjunction with Jasmax earning an excellence from Institute of Landscape Architects in 2017. It includes organised garden plots to the west of the meeting house, and a playground named Whai, made with pou (carved posts) for children. 
Hurunui o Rangi also signed a Memorandum of Understanding with their local Council in 2018, signalling a new way forward for them.
Image Credit: New Zealand Institute of Landscape Architects 
Nearby Places