Turangawaewae House - Maori Parliament Building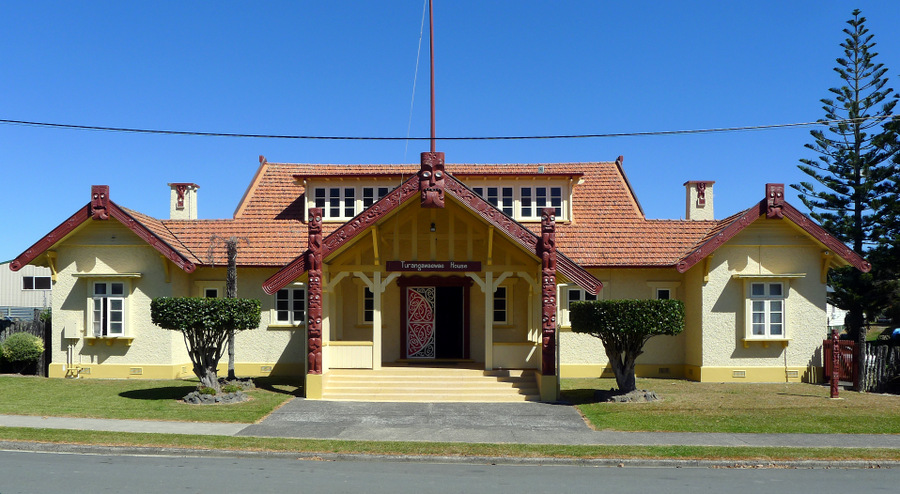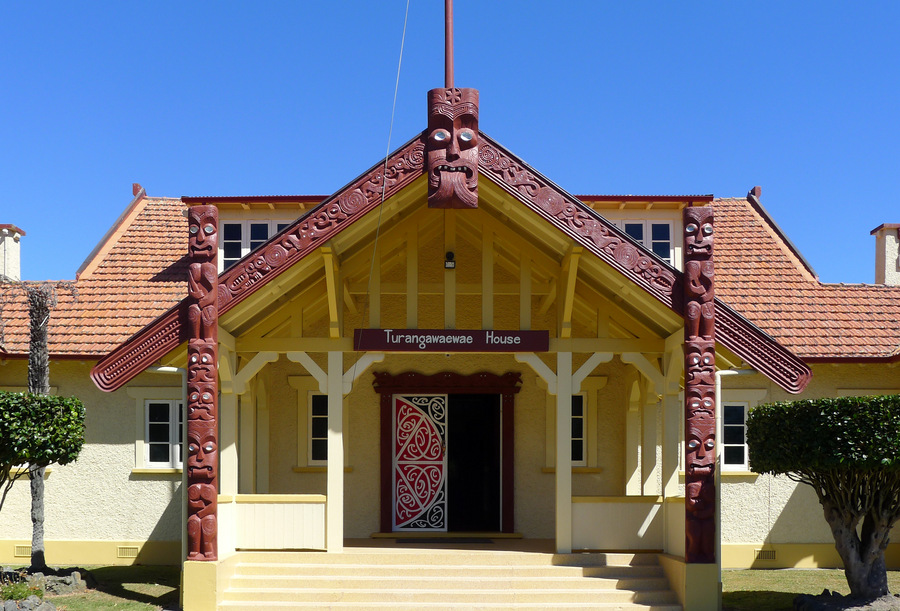 Address:
Turangawaewae House was erected in 1912-1919 as a kauhanganui, or parliament building, for the Maori King movement. The parliament marked a return to its original heartland by constructing a new assembly house at Turangawaewae after it had been forced to move from Ngaruawahia following the colonial invasion of the Waikato (1863-1864).
The style is Arts and Crafts fused with traditional Maori forms. The building includes a grand assembly hall. The parliament was rarely used for that purpose. The headquarters of the Maori King Movement is now at Tarangawaewae Marae in River Road.