The Hub - Victoria University of Wellington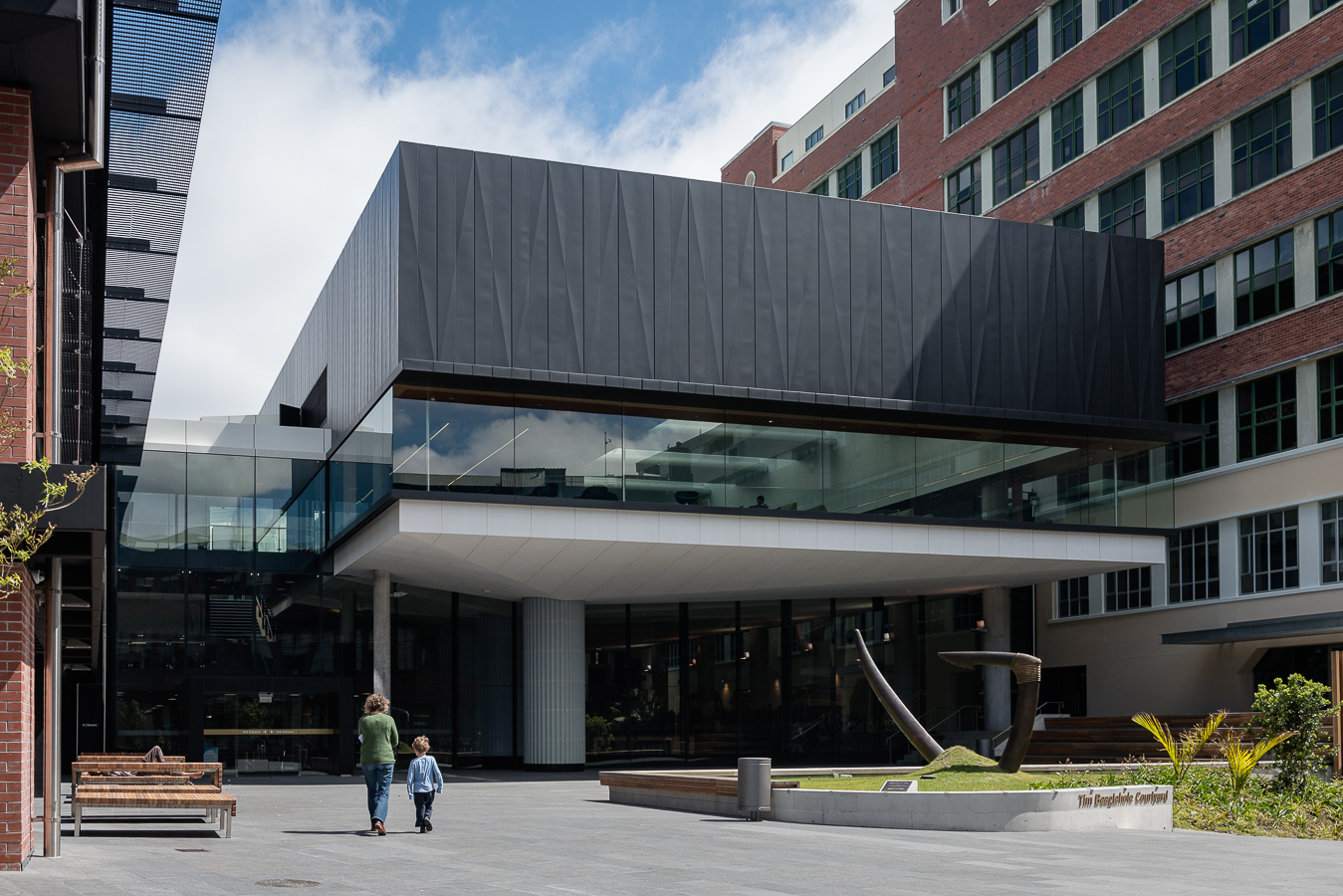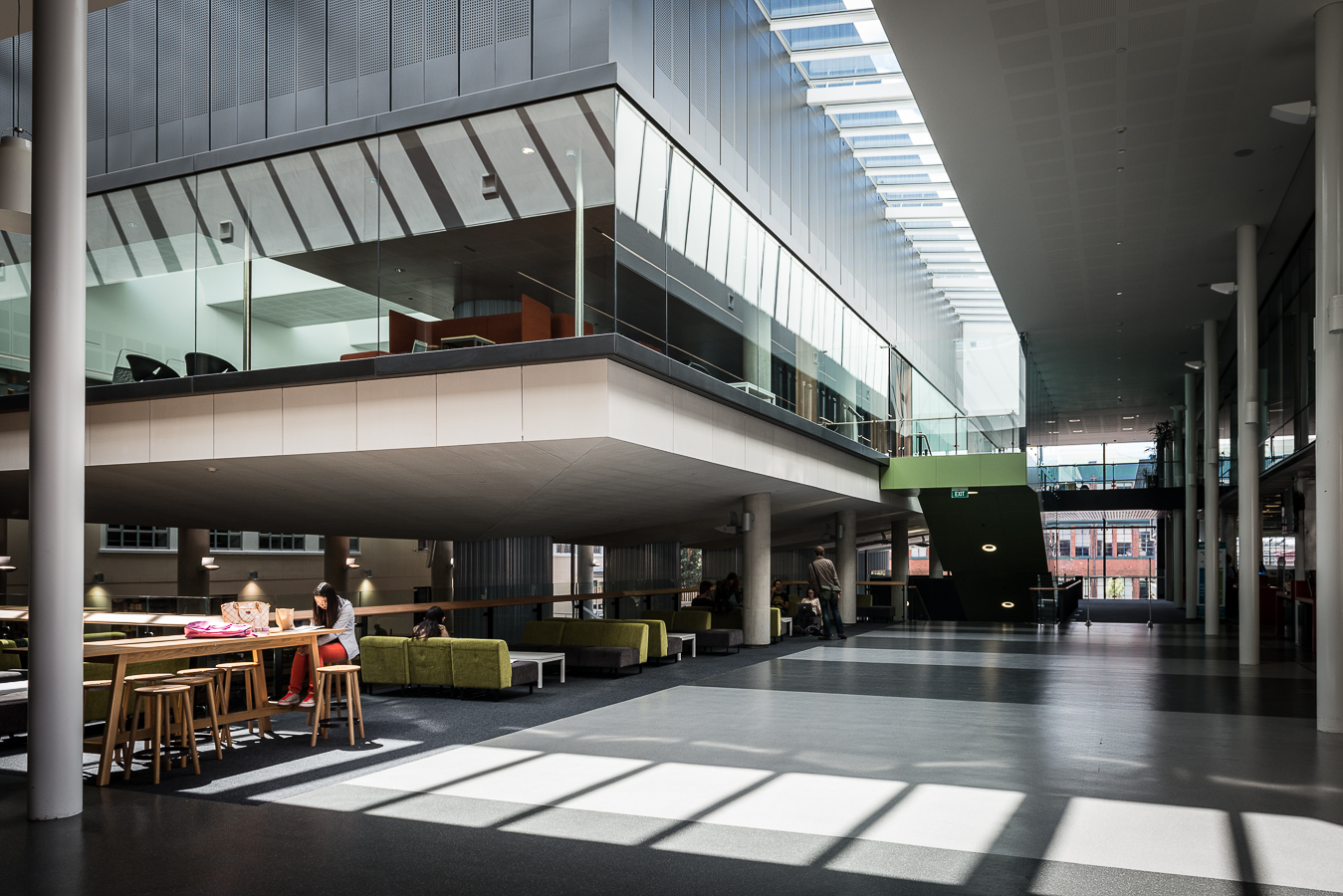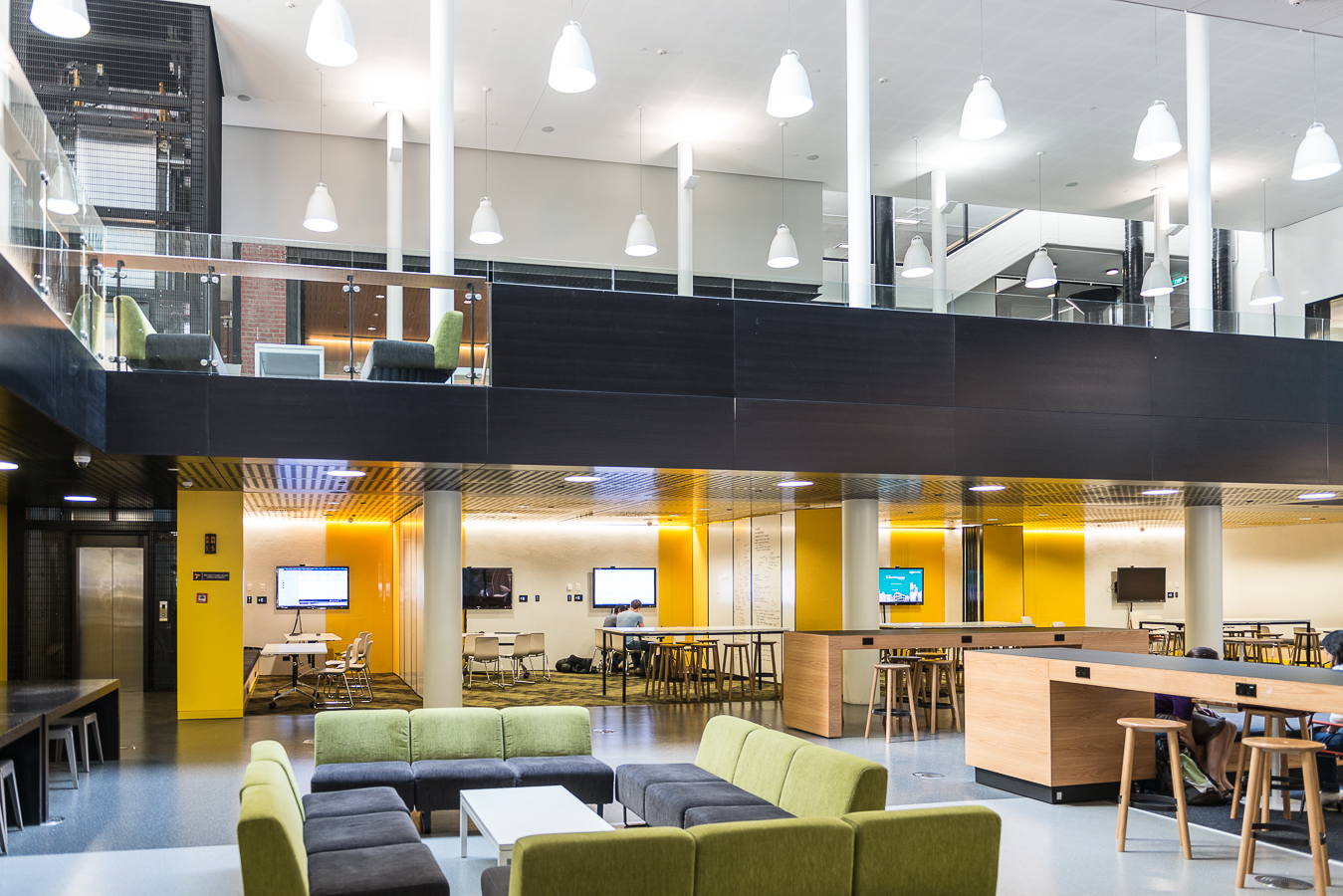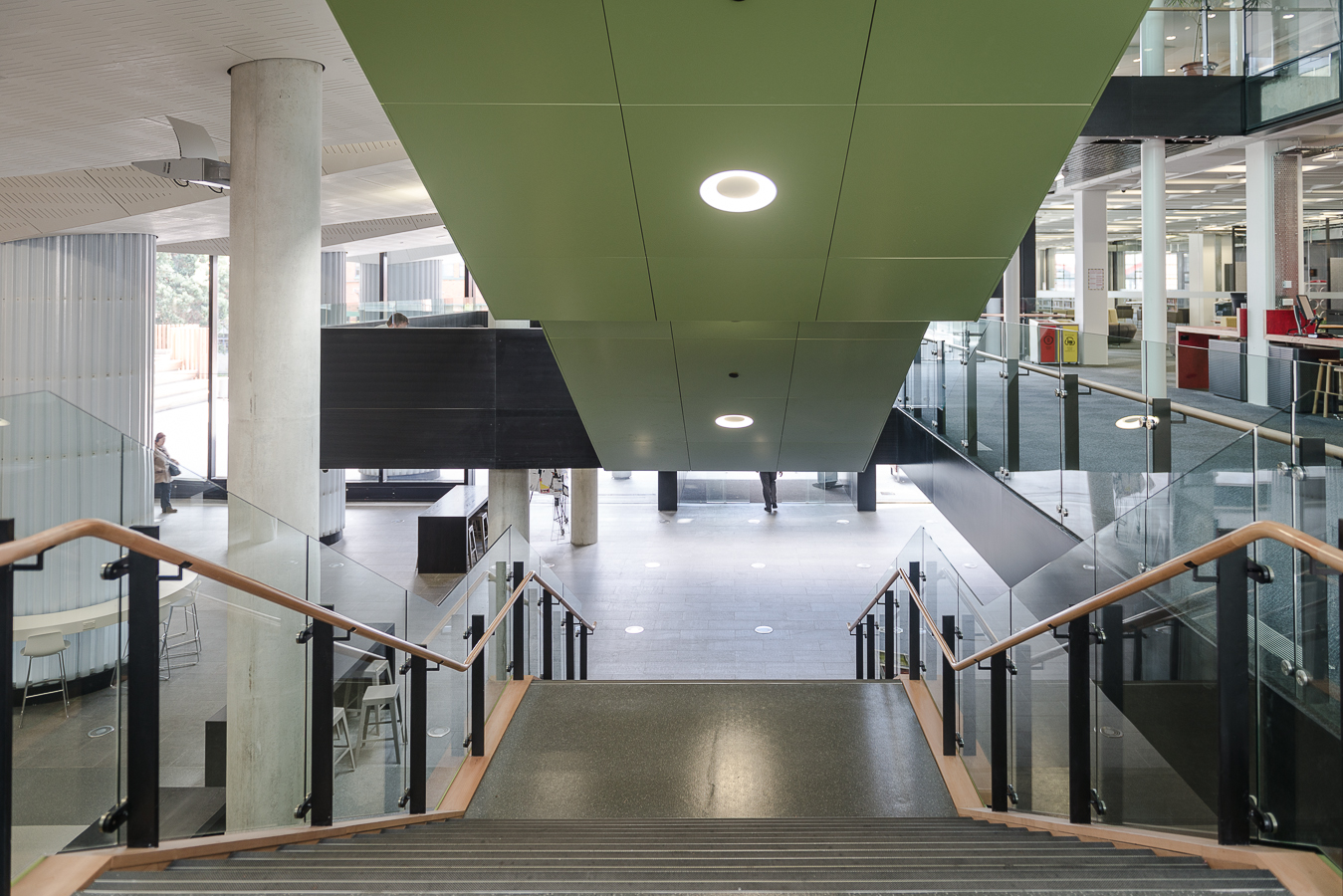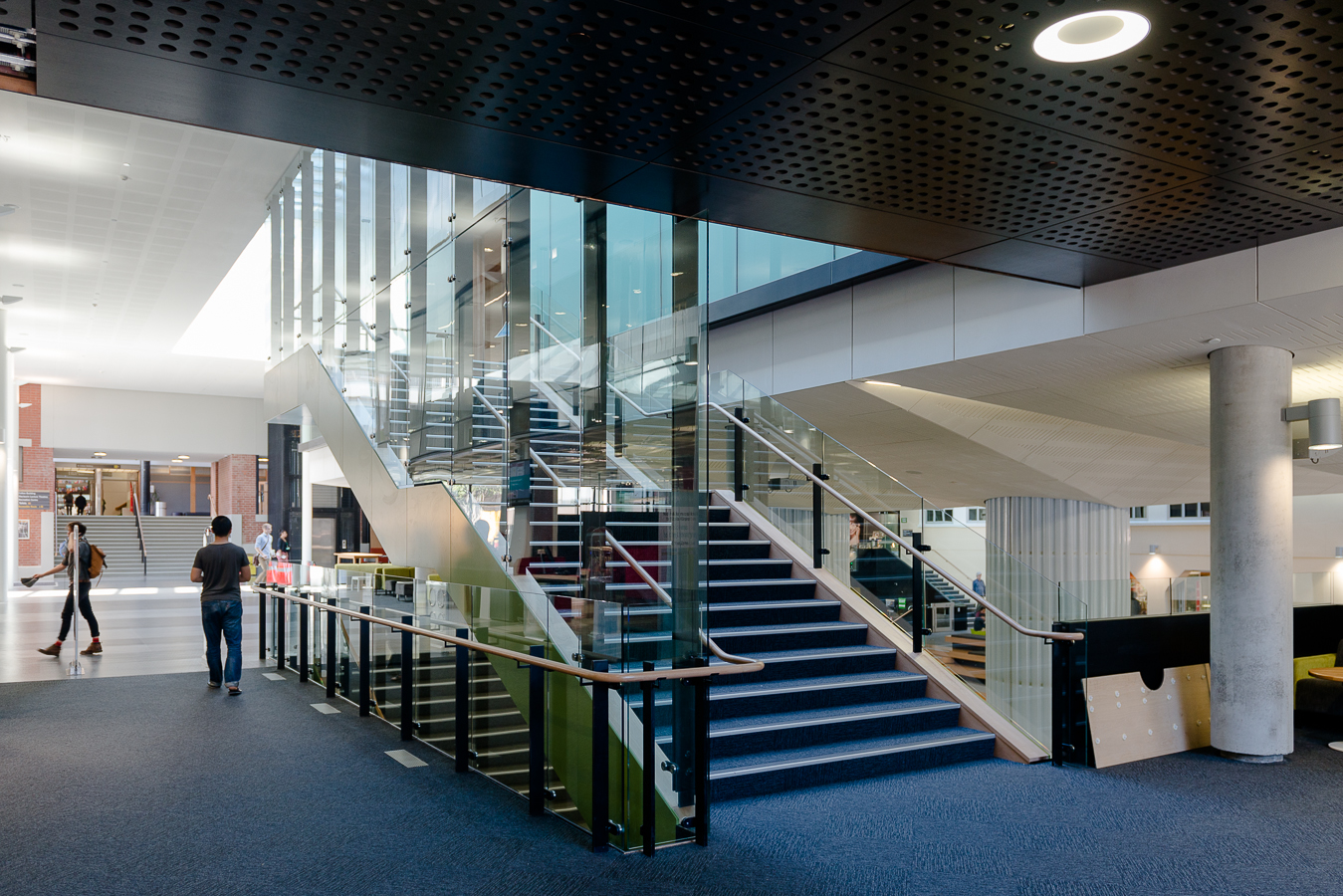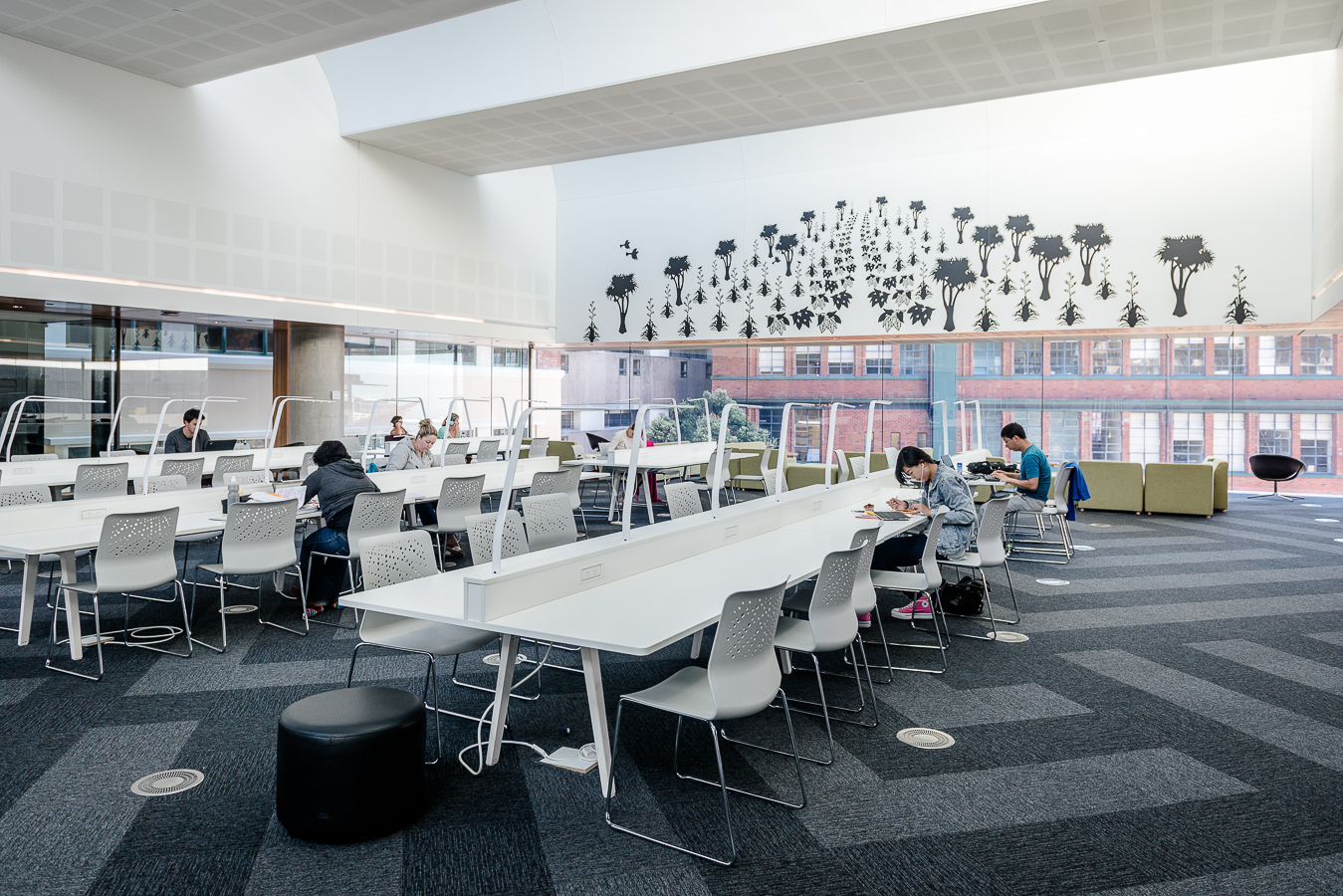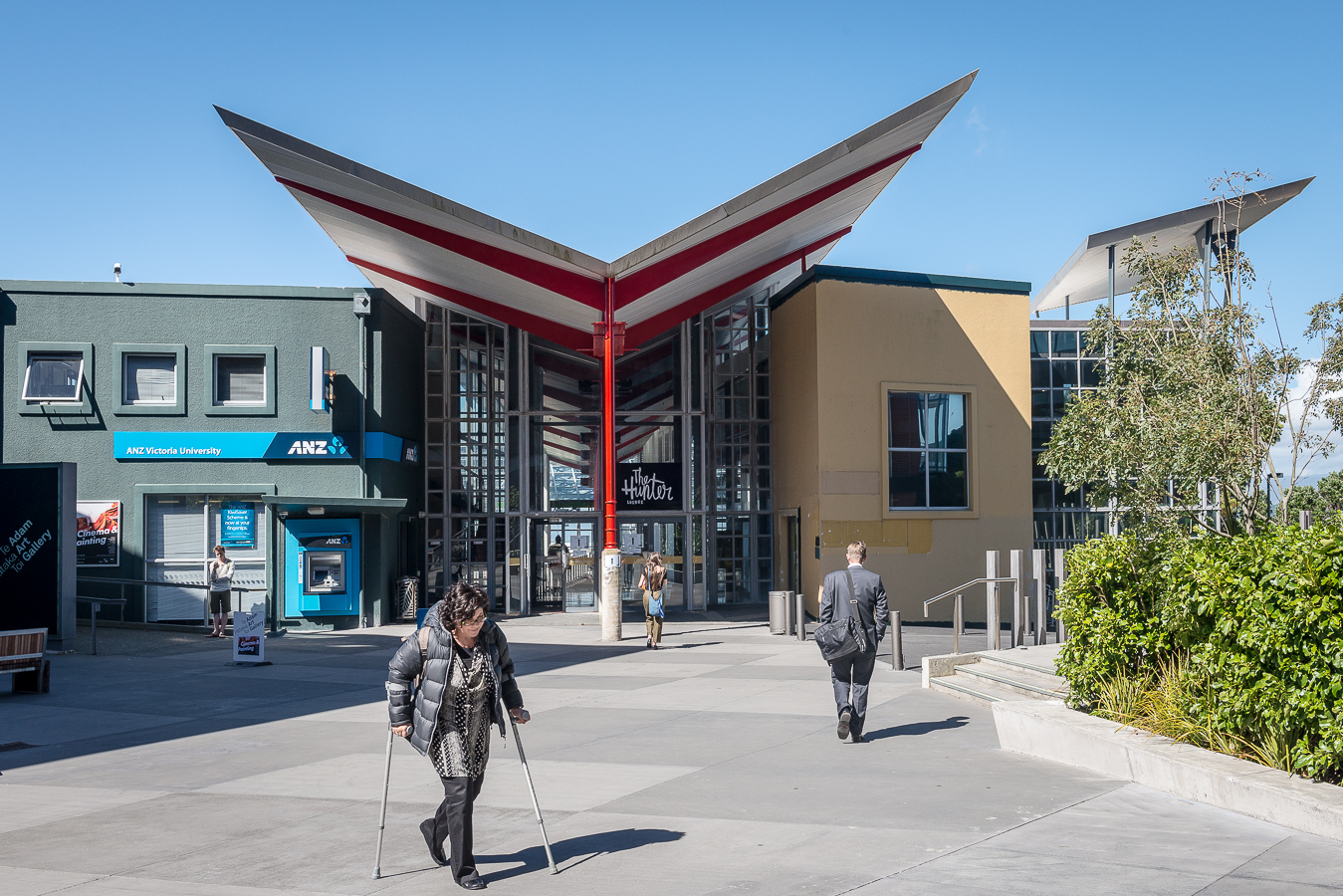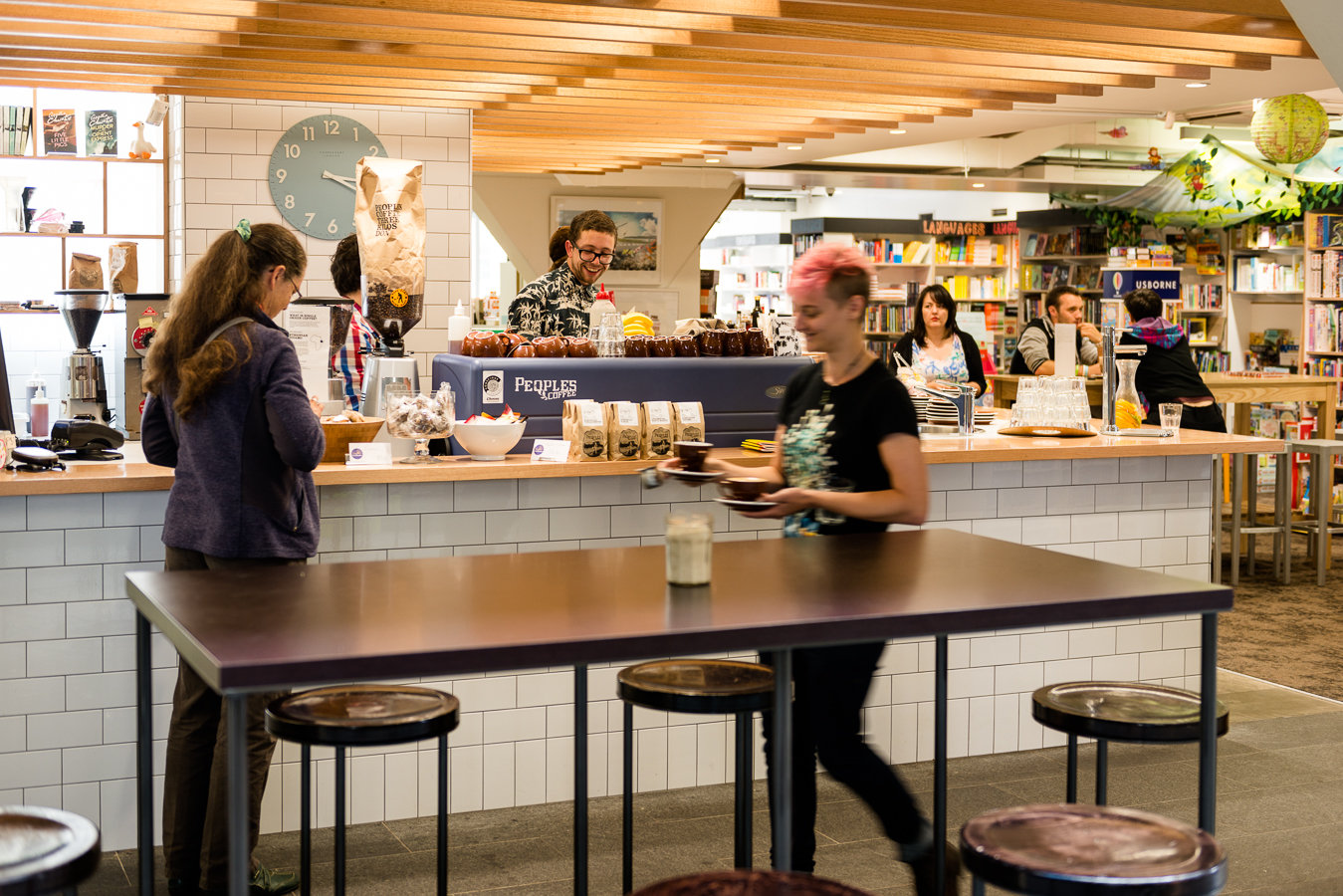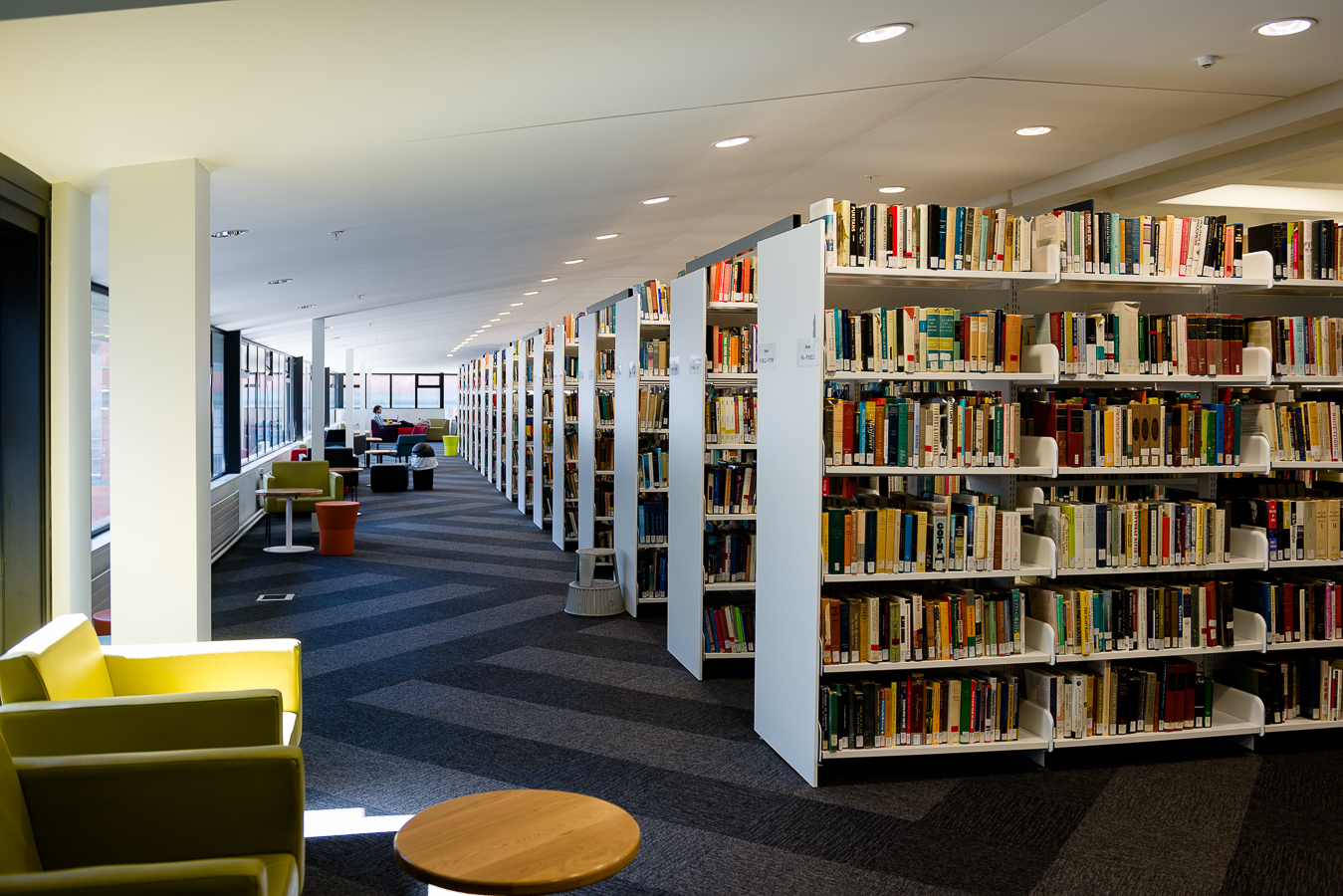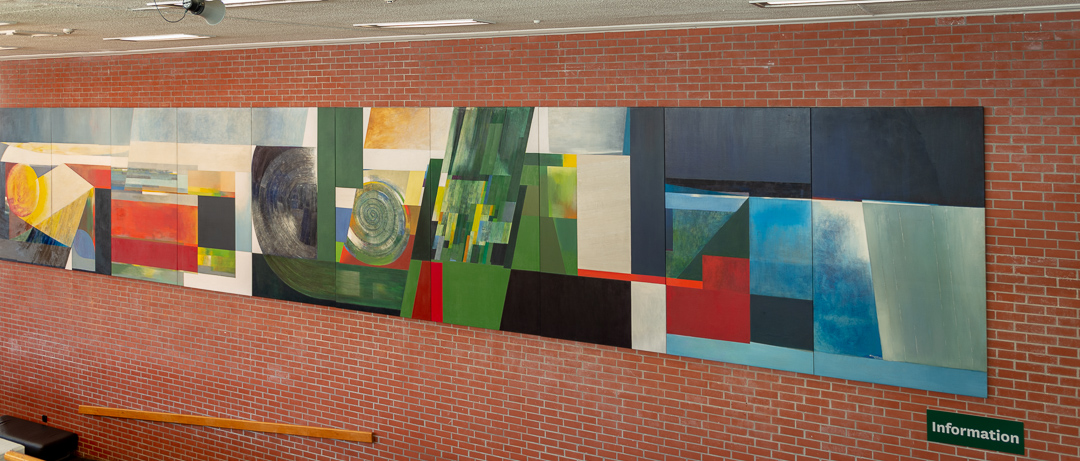 Address:
Inspired by modernist influences, a space between buildings has been imaginatively utilised to create a focus for the Kelburn Campus of Victoria University, providing an informal study area with easy access to the library. On the architect's initiative a decision was made to lower the ground level from the existing quadrangle and an extra floor was added providing a quiet study space with access to the library.

On the ground floor of the HUB is a student gathering and study area served by a bookshop and coffee sales. (The coffee is Peoples Coffee roasted in Newtown). On the level above is the top-lit library Reading room merging seamlessly into the existing library.
On a back wall you can find a mural by John Drawbridge which was once in New Zealand House in London.
The Rankine Brown building to the east housing the library, was built in the early sixties and had its earthquake resistance enhanced in 2004 by "base isolation" with the installation of lead/rubber bearings.
The architecture is by Architectus and Athfield Architects.  (Look for the influence of Aalto, Le Corbusier and Louis Khan.)
Nearby Places
Related Websites