State Insurance Building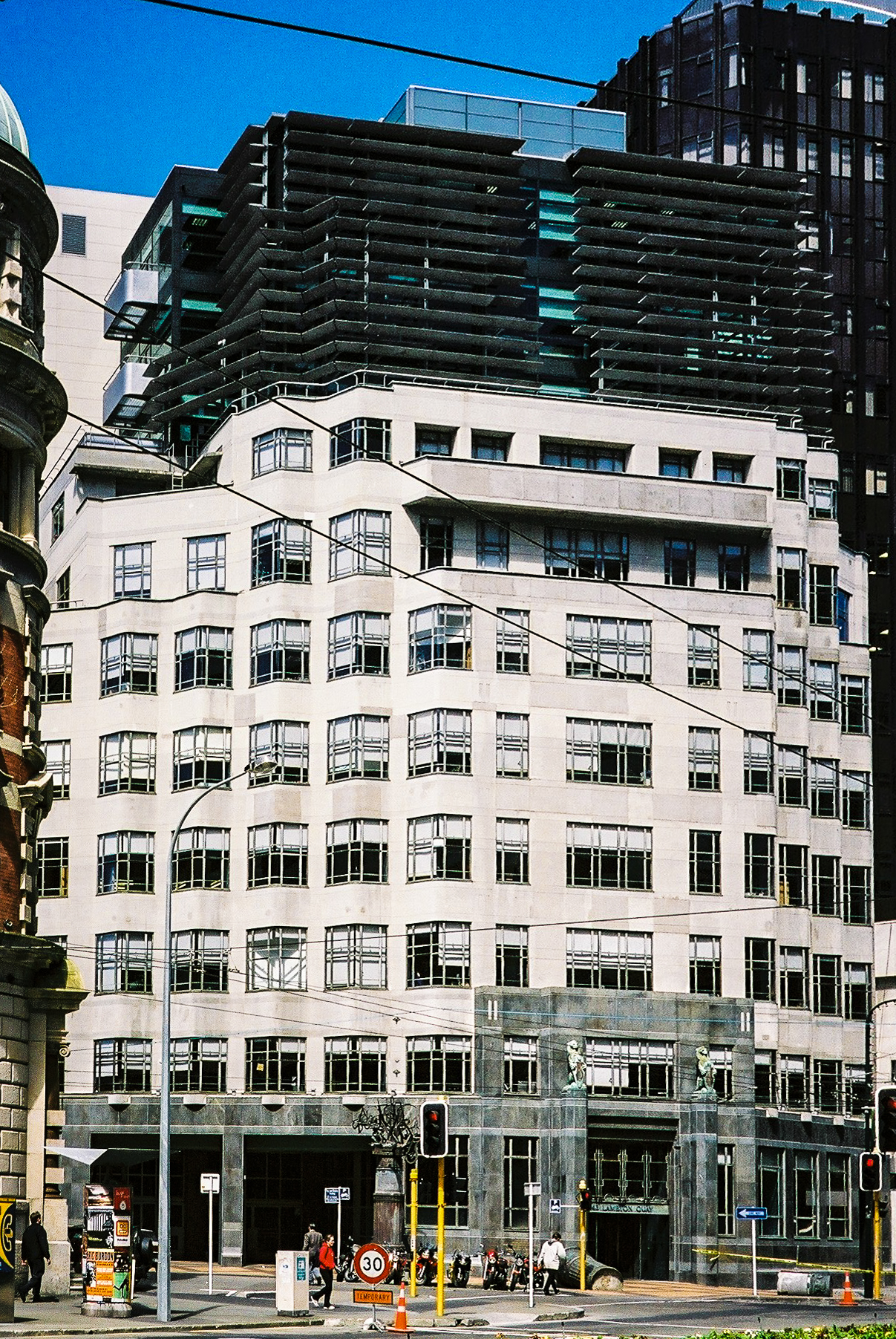 Address:
State Insurance was established in 1903 by the Liberal Government, to provide competition for large monopolist or overseas-dominated insurance companies. Gummer & Ford triumphed when they created this contemporary (Modernist) design with a wavy facade wrapping around the corner site, making this a significant building in the evolution of NZ architecture. (1938 - 41) Gummer had travelled to Britain, Europe and the United States in 1936. This building, reveals the results of this exposure to European modernism in particular the Shell Building in Berlin designed by Emil Fahrekamp (1930-32).
The building is a demolition survivor, now topped by a Post-modern "Radiator" by Athfield Architects. Look for the sculpture by its entrance. For commentary on the Athfield addition see Architecture NZ July/August 1999.
LLTM p35
Related Websites