Ruapuke Island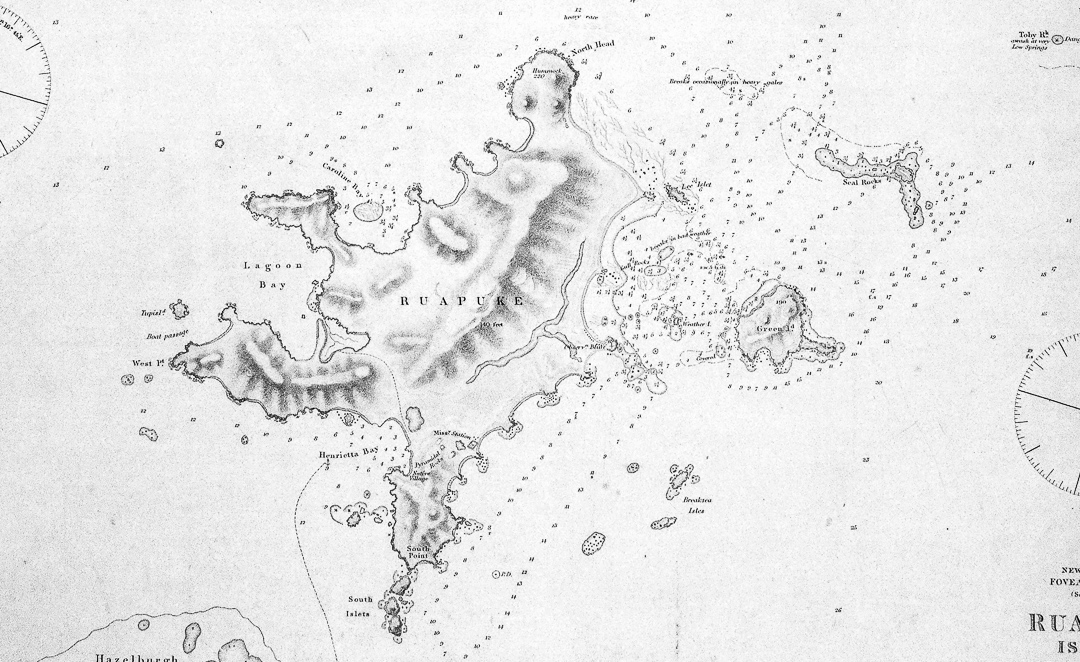 Address:
In the midst of stormy Foveaux Strait lies a lost anomaly in the history of Aotearoa, bare, windwept and mysterious, but with a rich claim to fame; Ruapuke Island was one of the few South Island sites where the Treaty of Waitangi was signed.
The island of 1600 hectares is situated 15 kilometres to the southeast of Bluff and 32 kilometres northeast of Oban on Stewart Island/Rakiura.  Though its name means two hills, the hills are not steep, and the island boasts a huge lagoon , home to paradise ducks. 
In 1840, Ruapuke was home to about 200 Ngai Tahu, headed by chief Hone Tuhawaiki. Tuhawaiki, who is recorded on the Treaty as "John Touwaick" and two other Rangitira, named Kaikoura and Taiaroa.  They were visited by Thomas Bunbury, and Henry Williams on the HMS Herald, who had been tasked with securing the signatures representing all Maori in the South Island, to complete the Treaty. 
After proclaiming British sovereignty over Rakiura (Stewart Island) by right of discovery, (despite Ngai Tahu occupation) the Herald sailed north to Ruapuke Island. According to T. Lindsay Buick's book "The Treaty of Waitangi", they arrived on 9 June 1840 and Tuhawaiki boarded The Herald in a full dress staff uniform of a British aide de camp, with gold lace trousers and cocked hat and plume. He may have signed that evening and the two lesser chiefs the following morning. 
The few folk of Ruapuke also inadvertently took part in the very conception of Social Housing in New Zealand. Widely thought to have begun in the burgeoning urban centres around the turn of the century, it could be argued that the government's first state house was the 'Whare Maori' on the foreshore at Bluff, built in 1881 to house the Ngai Tahu of Ruapuke and Rakiura (Stewart Island) when they visited the mainland. It's successor, "Tarere ki Whenua Uta" survives to this day and is still known as the 'Maori House.' 
Memoirs of JFK Wholers, Missionary, give his account of life upon Ruapuke during those early years of Maori/Pakeha interaction. Ngai Tahu provide information about Ruapuke and its offshore islands on Ka Huru Manu, their atlas. Interestingly, Ruapuke fell outside of Treaty of Waitangi settlement between Ngai Tahu and the Crown, as it has always remained in customary ownership, these arrangements having been formalised by the Native Land Court in 1887 and some blocks sold off. Ruapuke also holds the dubious honour of being the first New Zealand site to be colonised by mice, in 1824, after the flax-trading brig Henrietta ran aground here. A cannon rusting on a hill on the island is also reported to have come from the Henrietta. 
Image Credit: Chart of Ruapuke Island, surveyed and published by the British Admiralty, Archives New Zealand.
Nearby Places