Punakaiki Blowholes and Pancake Rocks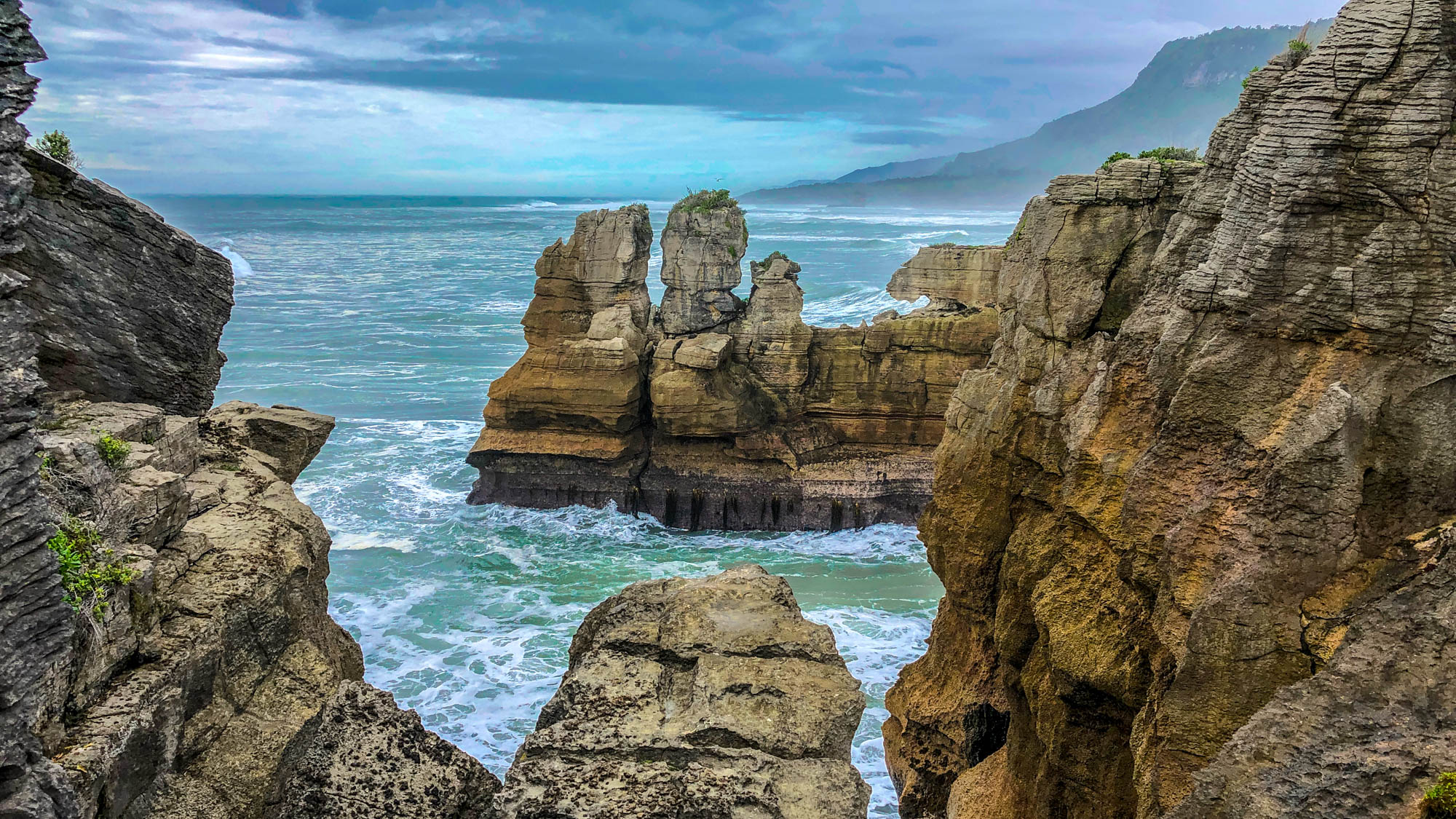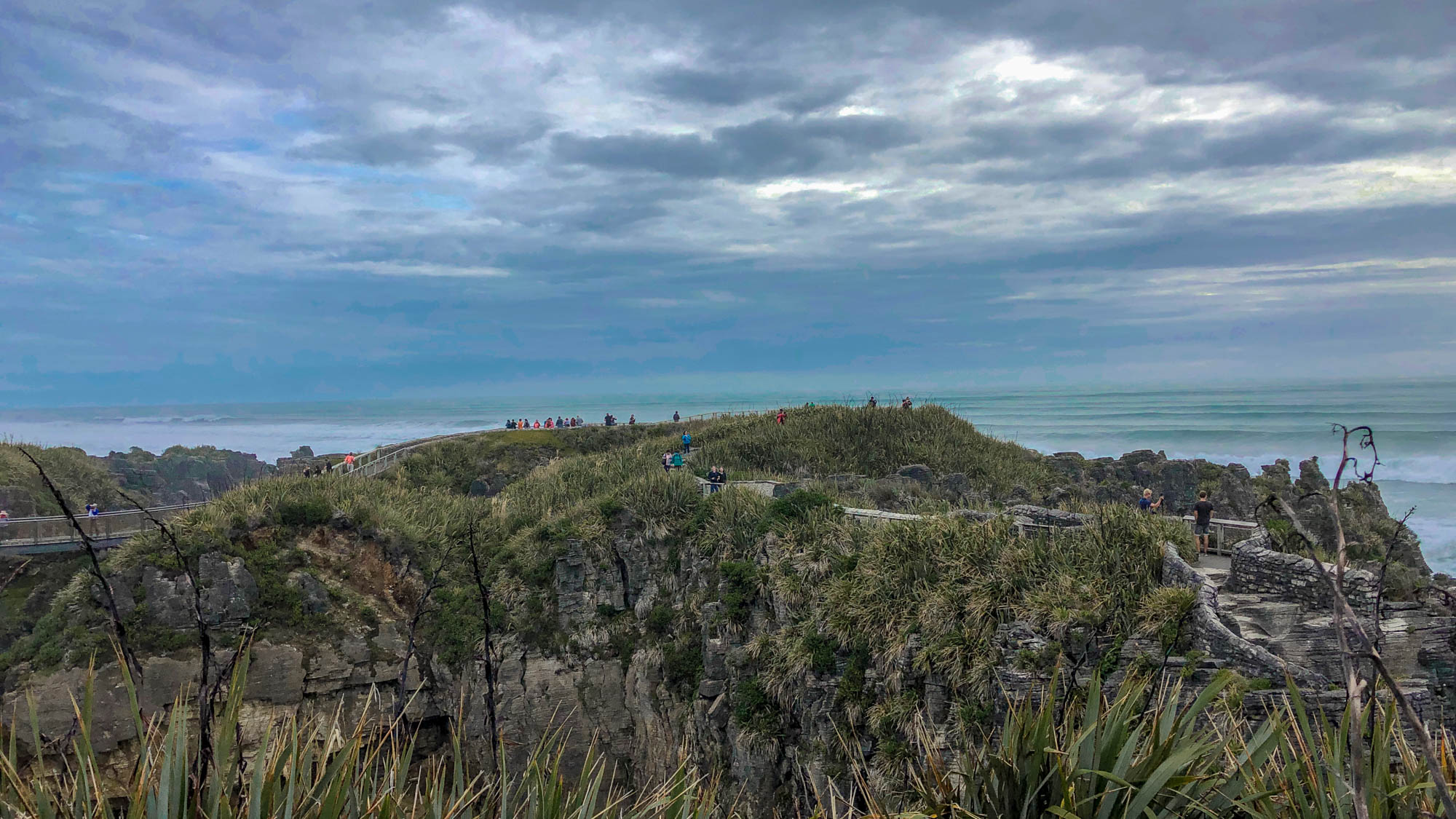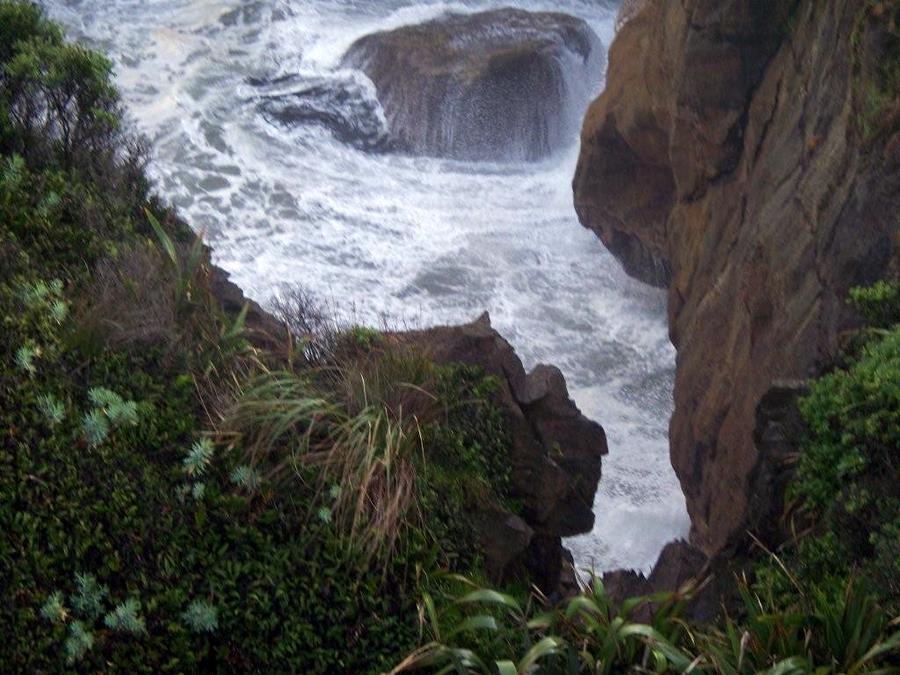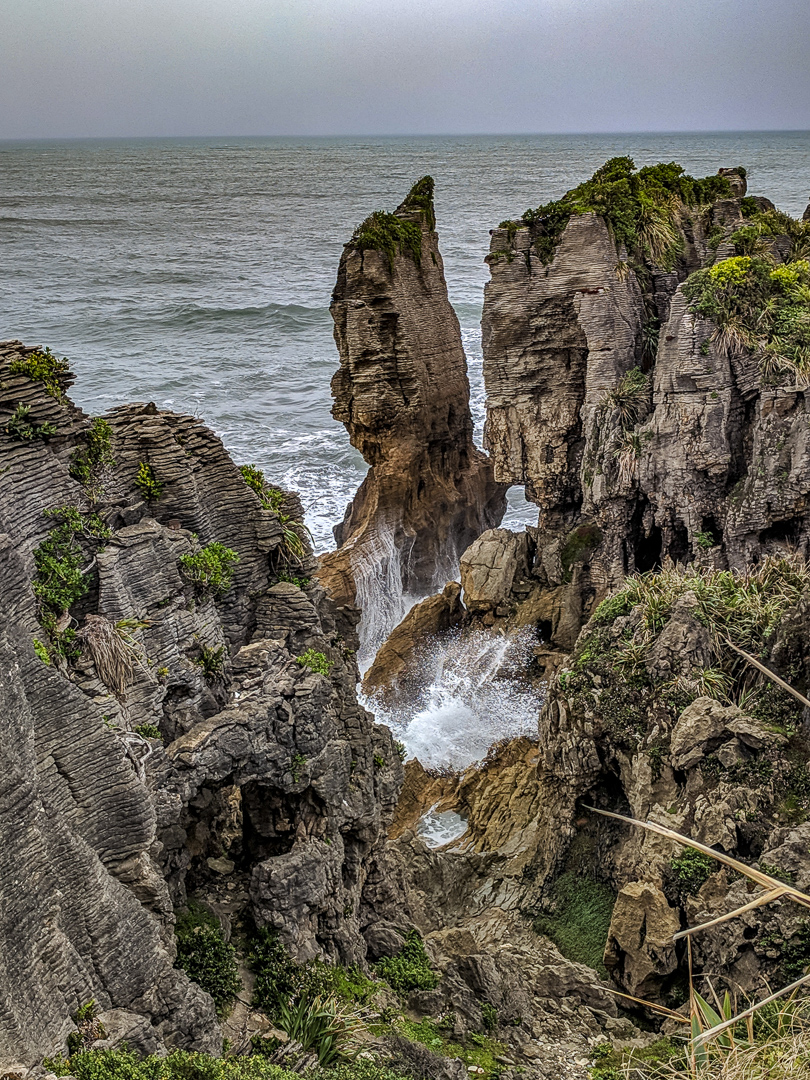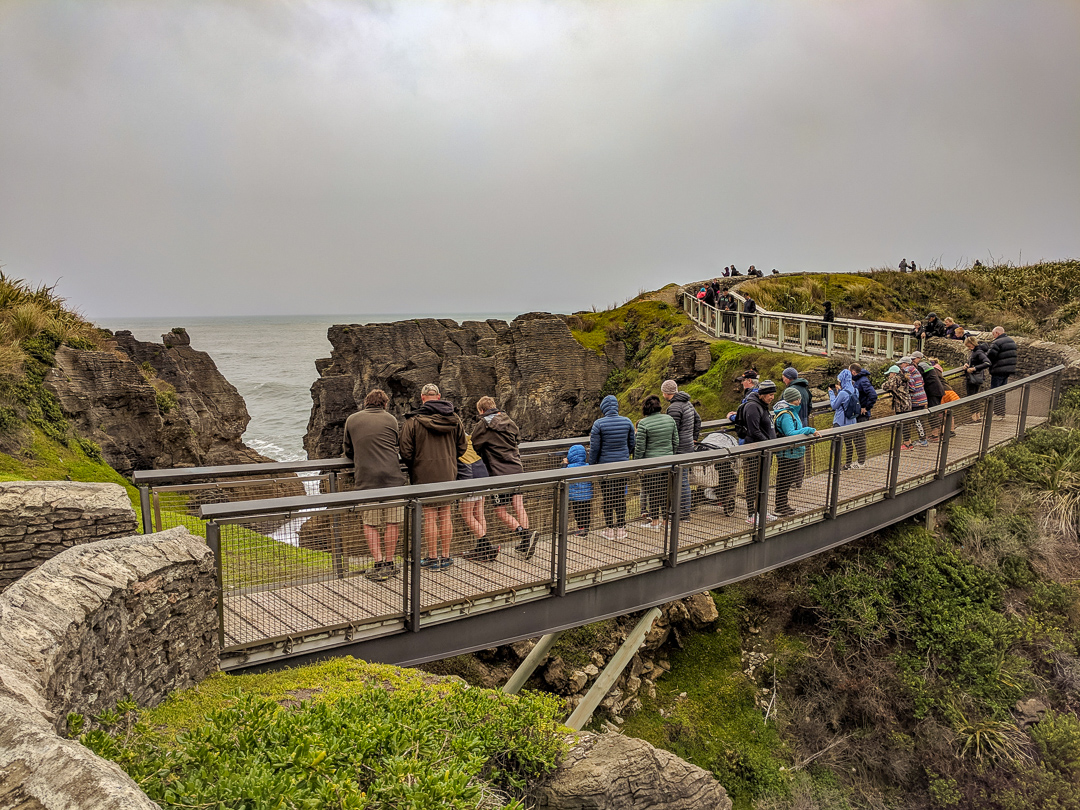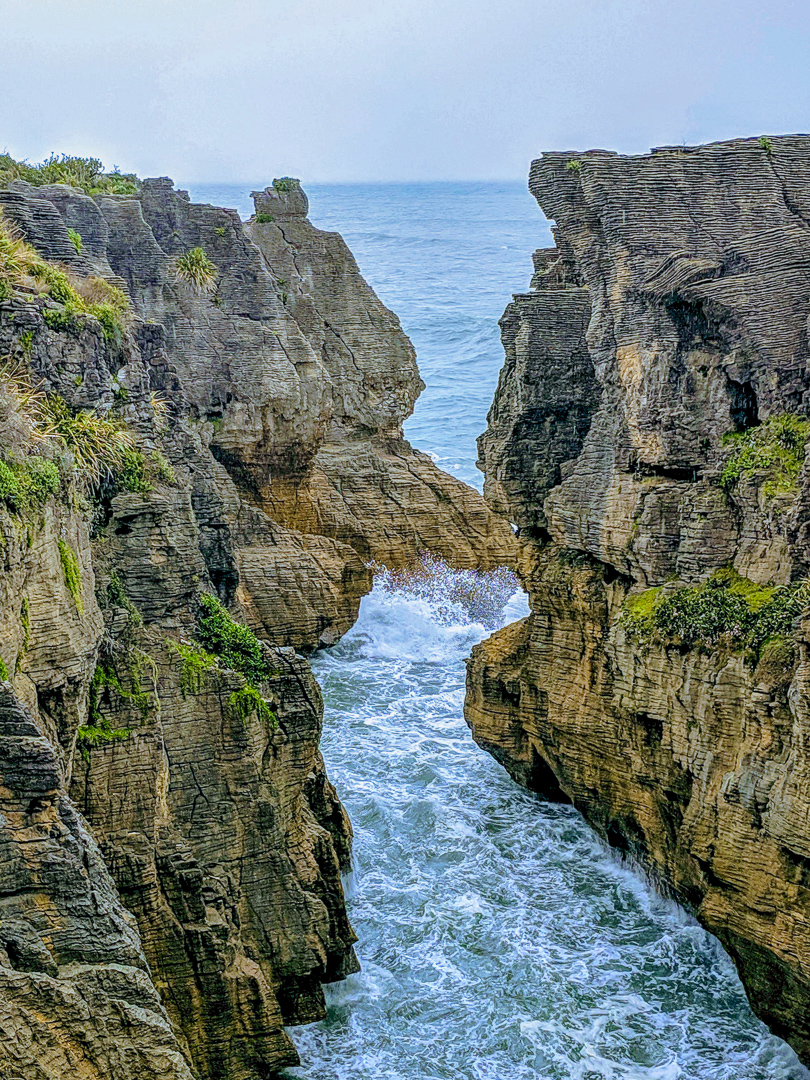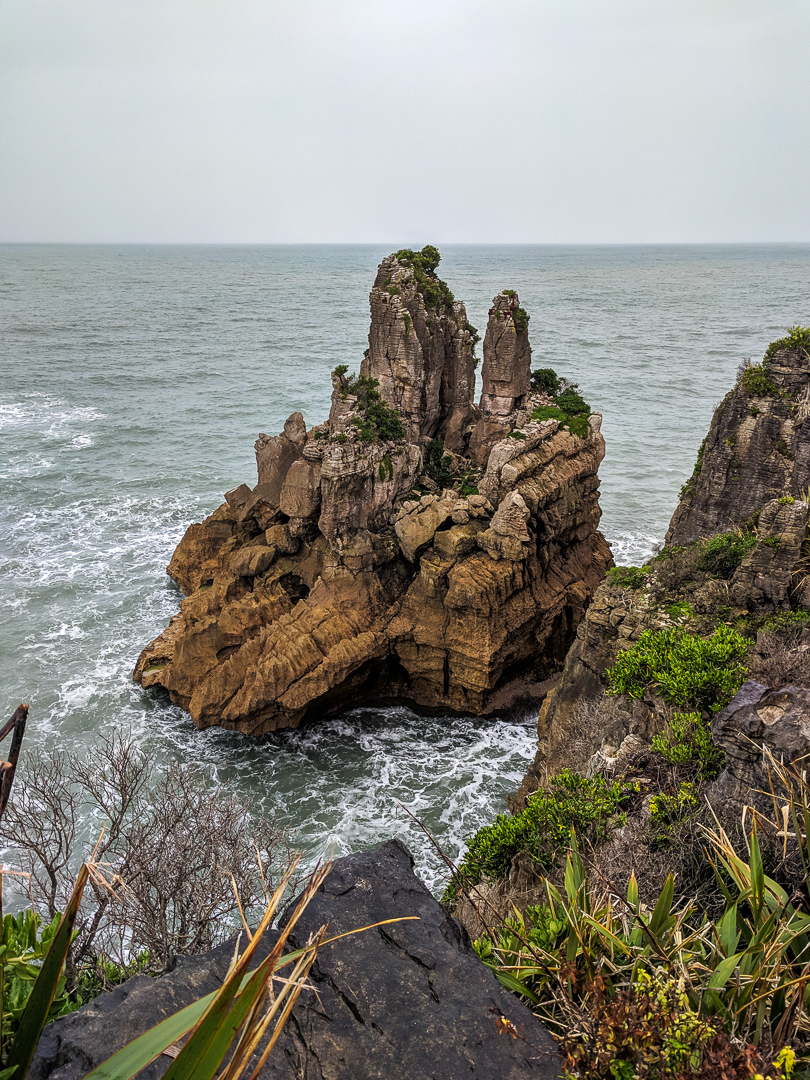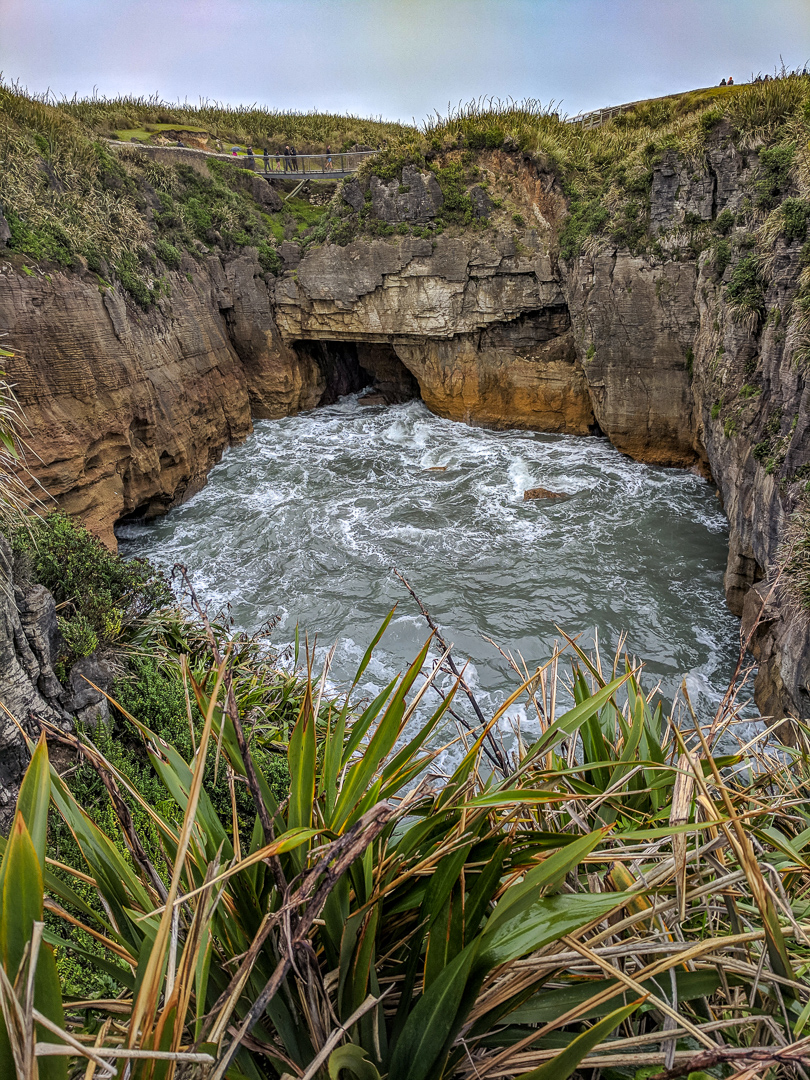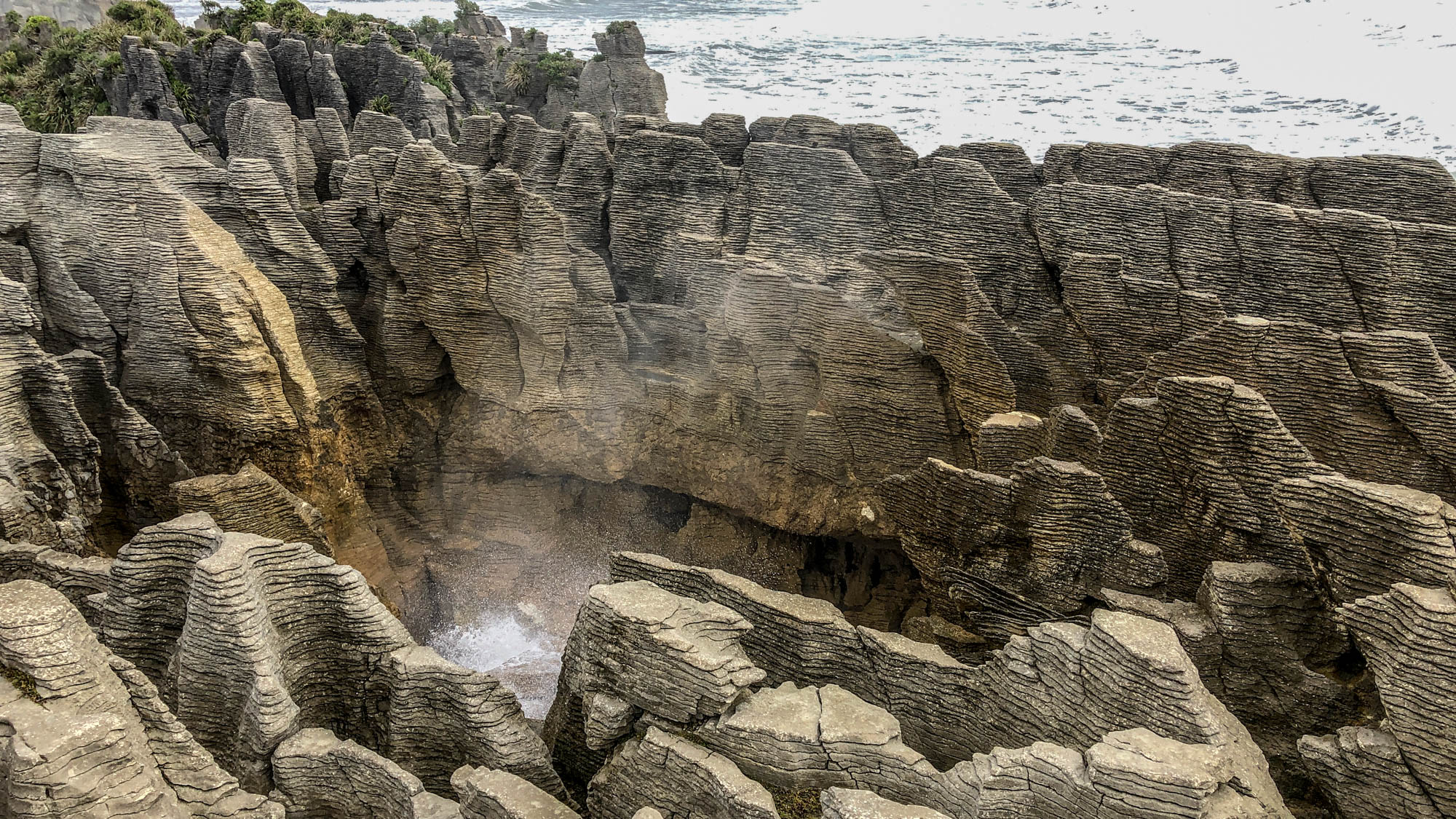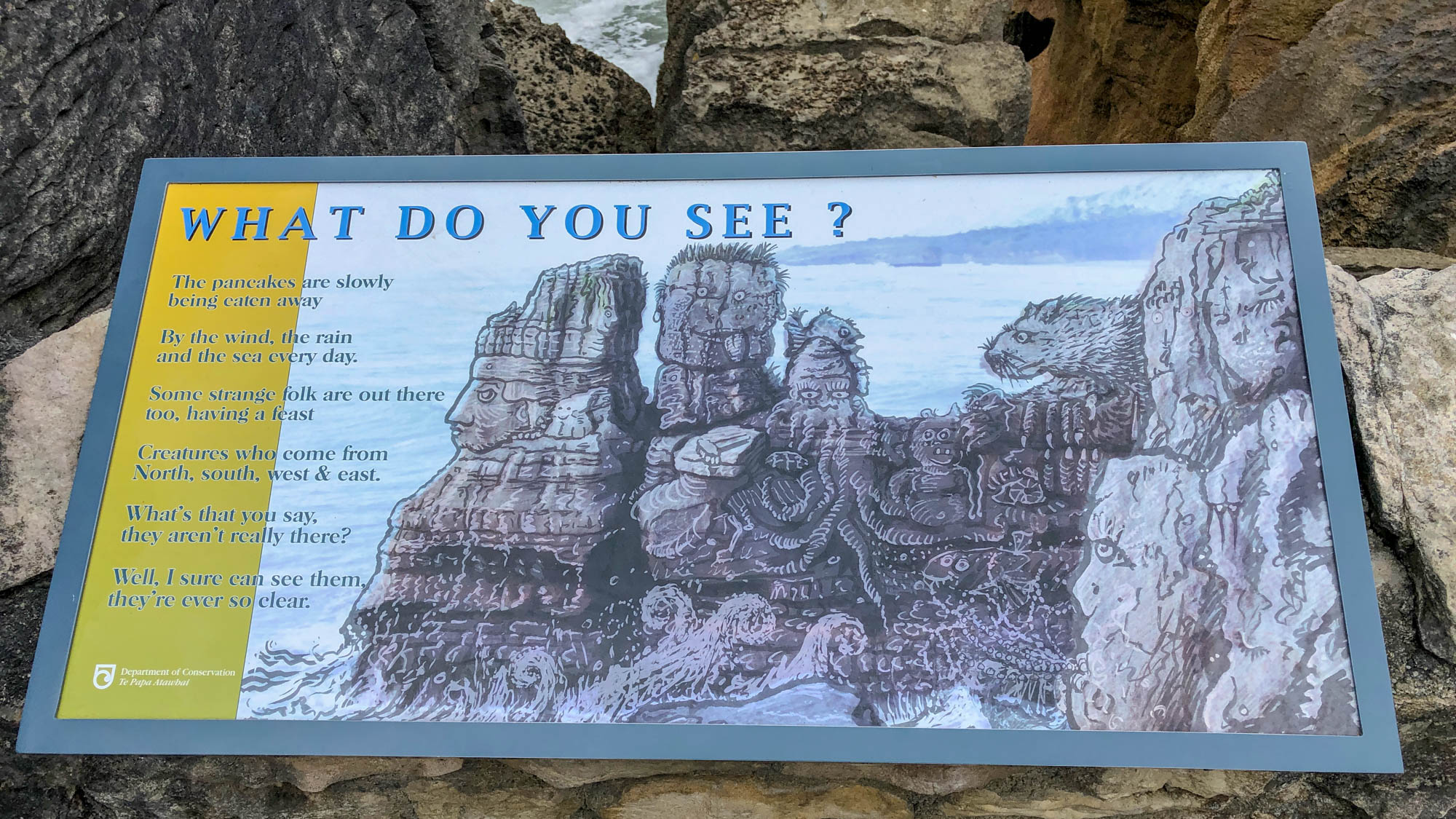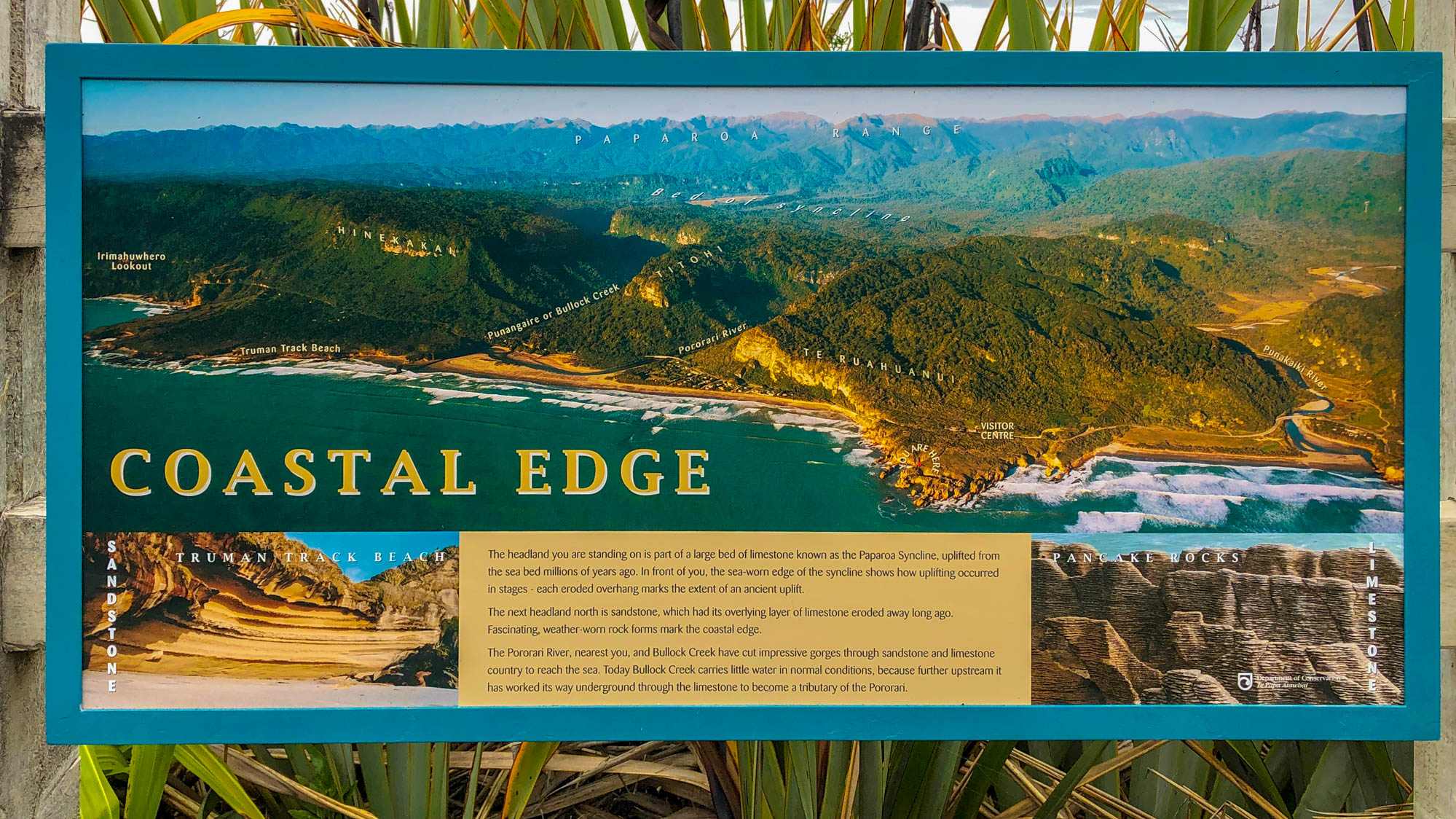 Address:
Pancake Rocks and Blowholes Walk
by Celia Walker 
The spectacular rock formations of the Pancake Rocks are the perfect West Coast combination of rugged landscape activated by extreme natural forces. The movement of water, the unpredictable fountains of spray and the noise of waves crashing on rock enhance the monumental forms. This can be a dizzying effect, with the suck and pull of the swell and the ricochet of the water as it gets forced through blowholes. Geological forces formed and modified these limestone layers in a process that began 30 million years ago. The initial layers of soft marine sediment on the sea floor were hardened by the weight of water, shaped by uplift and erosion by the elements. As with many of these wild landscapes, the experience is often just as good, if not better, in poor weather – the most dramatic effects come in a strong south-westerly swell, and high tide is the best time. Most of the track is wheelchair accessible, and well-constructed walkways and barriers make for a safe viewing experience, though unnerving at times.
Storms in recent years keep biting away at this coastline. The narrow thread of road that runs through the Punakaiki settlement has had colossal engineering and money thrown at it to keep it open – not just for tourists, it is the only road down this length of the coast. Massive piles of rocks and concrete on the beach here help protect properties from sea incursion, detracting a little from the natural beauty of the beach but adding a very strong sense of the drama of living with the elements. A night spent here when the winds are up makes it very clear that the sea is only metres away, and residents seem well aware that relocation might be the only option in years to come.

Image Credits: David Baldock Photographer
Nearby Places