Michael Fowler Centre and Wellington Town Hall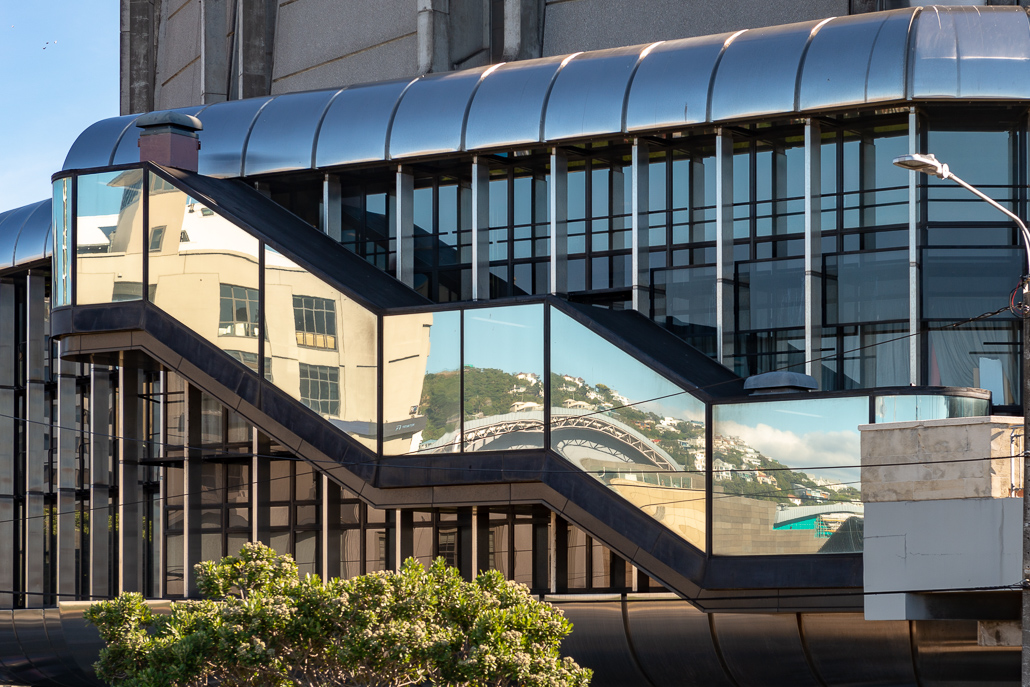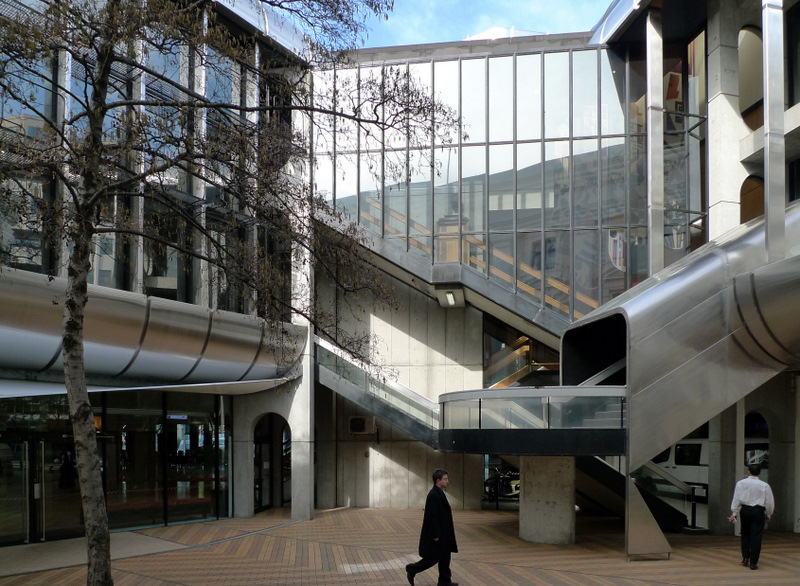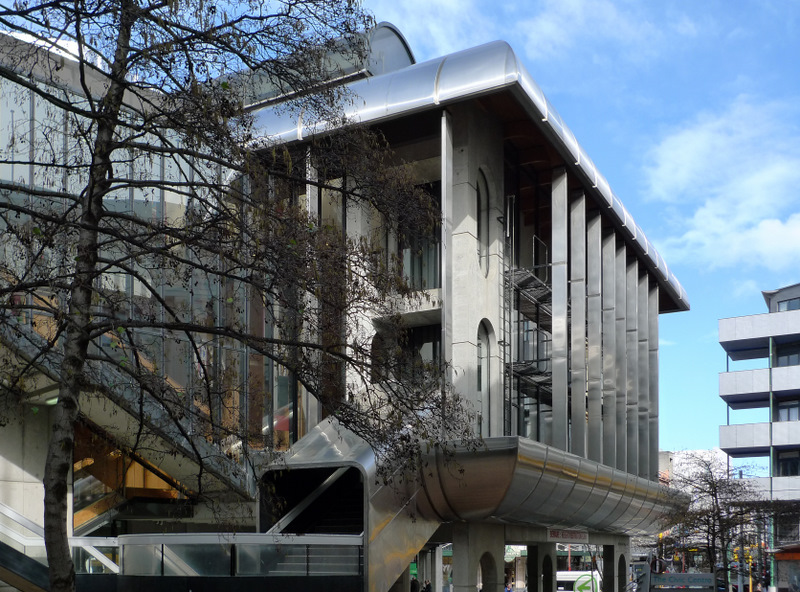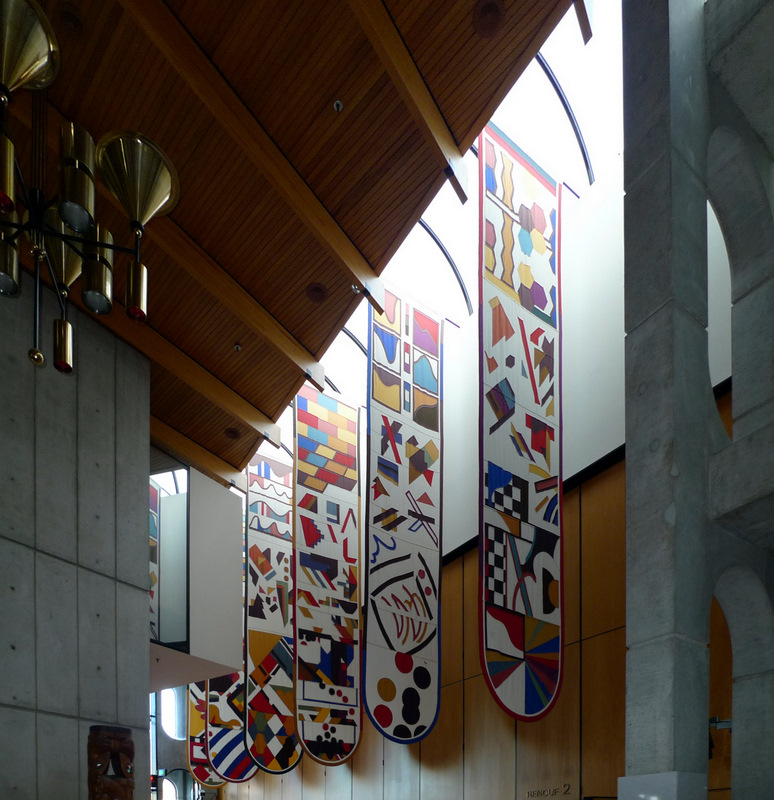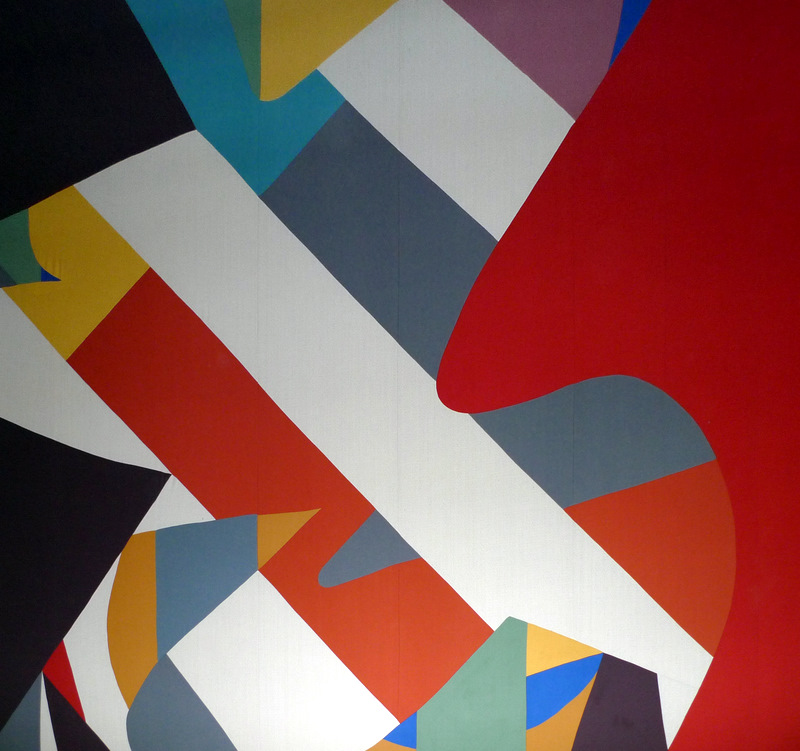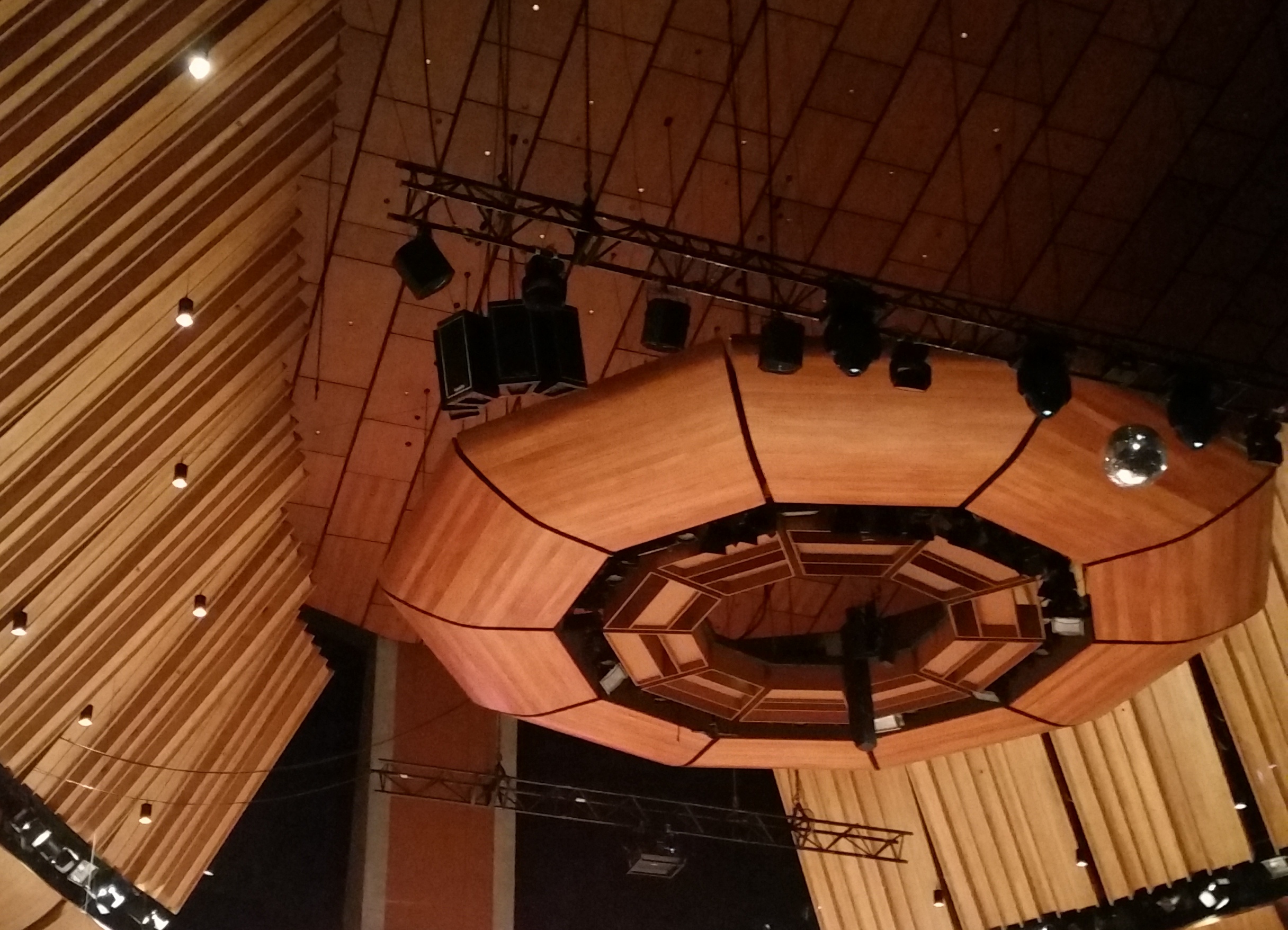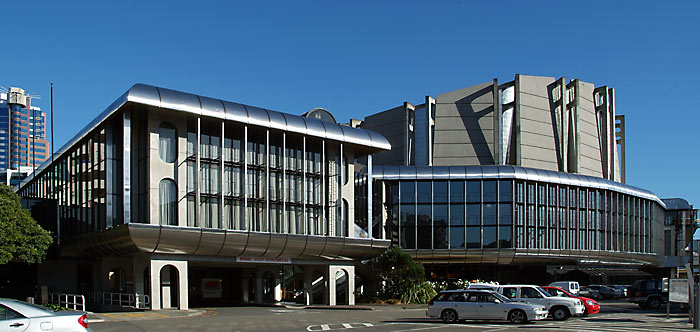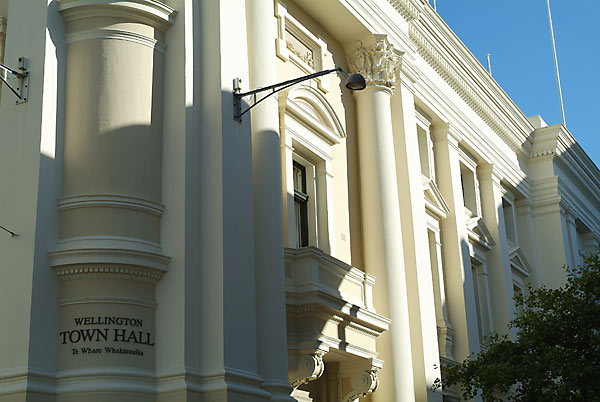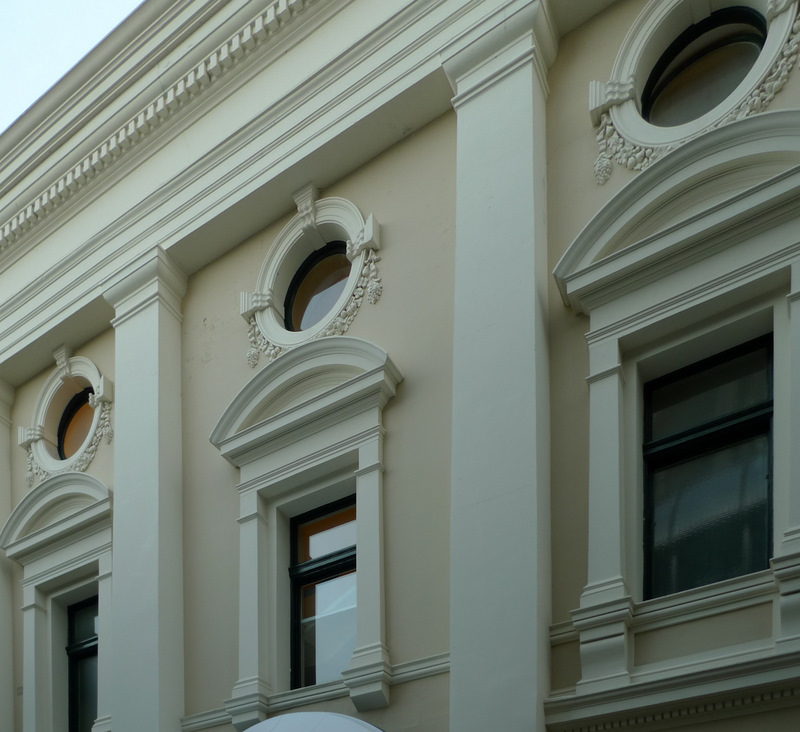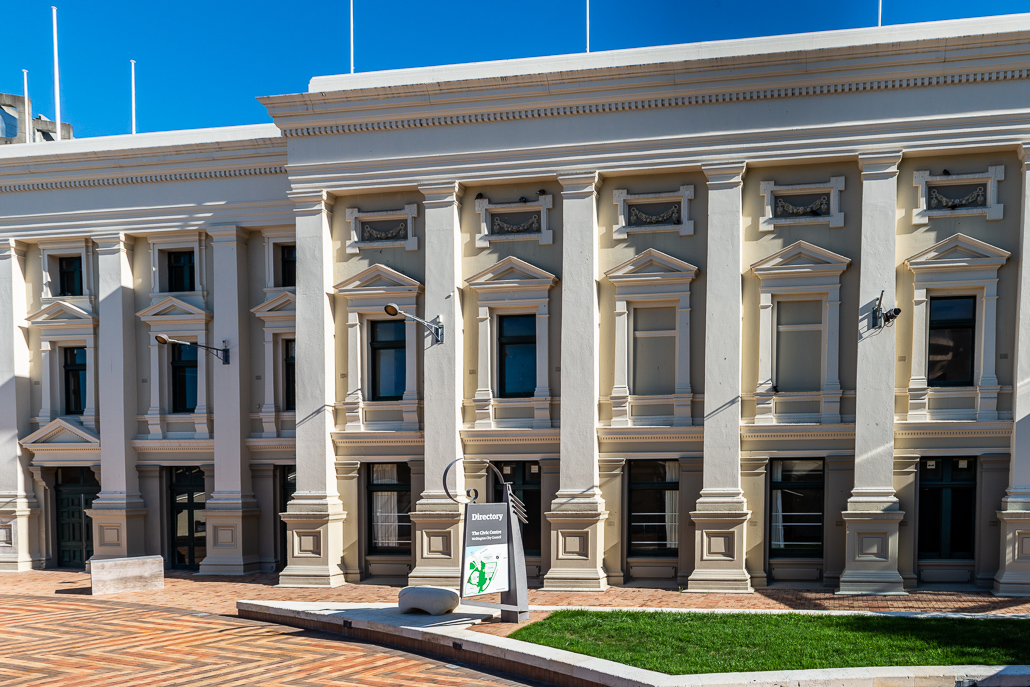 Address:
Michael Fowler is an architect who became a politician. As an architect, he designed Wellington's Overseas Passenger Terminal. As the city's Mayor, he was acclaimed for his modernisation of the city centre, but criticised for introducing earthquake regulations that led to the demolition of many old buildings. The culmination of his political work was this concert hall, built in front of the main entrance to Wellington Town Hall, which the Council intended to demolish. 

Wellington Town Hall had been completed in 1904 and was renowned for its acoustics. Its architect was Joshua Charlesworth, whose Renaissance design was very similar to other Victorian town halls. It hosted many famous performers, including the Beatles and the Rolling Stones. One of the most memorable events was a 1973 concert by Kenny Rogers and the First Edition, during which the ceiling collapsed on the band. Fortunately, nobody was injured and the concert continued after the detritus was removed. But the incident led to public demand for a new concert hall.

The new building was commissioned in 1975 from Warren and Mahoney, who had proven themselves suitable for the task as architects of Christchurch Town Hall, the world-leading concert hall which had opened in 1972. Although Miles Warren produced a design within six weeks, the estimated cost was more than a million dollars over budget. The Government refused to support the project, which was delayed for four years while the Council raised ten million dollars with a lottery and by commercial sponsorship. Construction eventually started in 1980, and the hall was opened in 1983 with a concert by the New Zealand Symphony Orchestra, broadcast live on national television. The City Councillors decided the centre should be named after their Mayor.

The completed design makes extensive use of New Zealand native rimu timber, both in the assembly areas and the main auditorium. Gordon Crook designed the wall hangings in the Renouf Foyer. The auditorium has 2210 seats, with sight lines to the stage from all angles. The acoustic design of the auditorium was created by Professor Harold Marshall, formerly Head of the University of Auckland's Acoustics Research Centre, who had also worked on Christchurch Town Hall. He has since worked on the design of many concert halls worldwide.

The demolition of Wellington Town Hall was eventually and justifiably cancelled. Although the wonderful interior survives, the exterior was stripped in 1934 because of safety concerns after the Napier earthquake. The tower, parapets and pediments were removed; further modifications were made in 1943. After the Seddon earthquake of 2013, it was closed to the public because it would be prone to damage in a future earthquake. A major strengthening project, at an expected cost of $112m, was approved in 2019.
Nearby Places