Maori Hall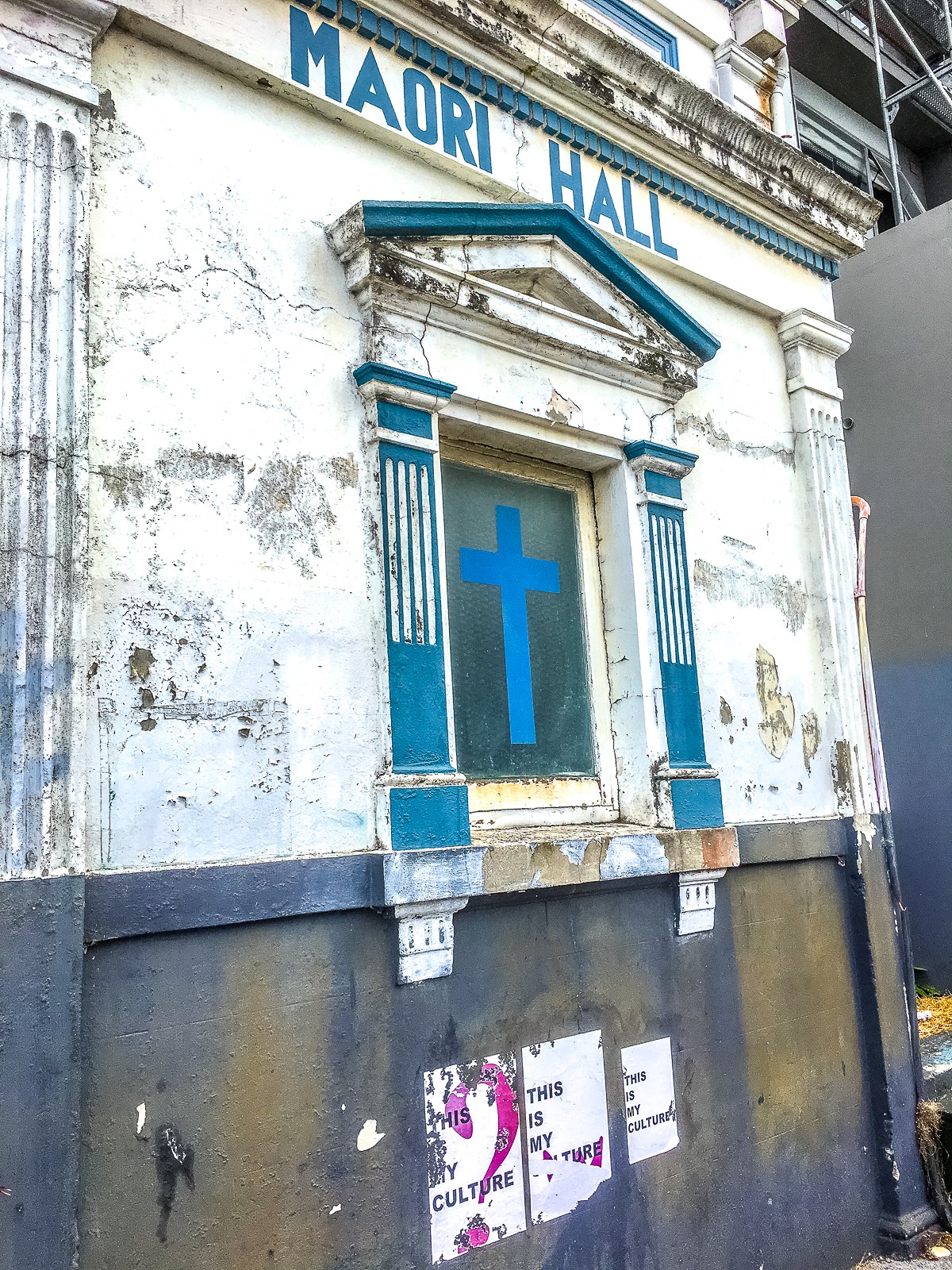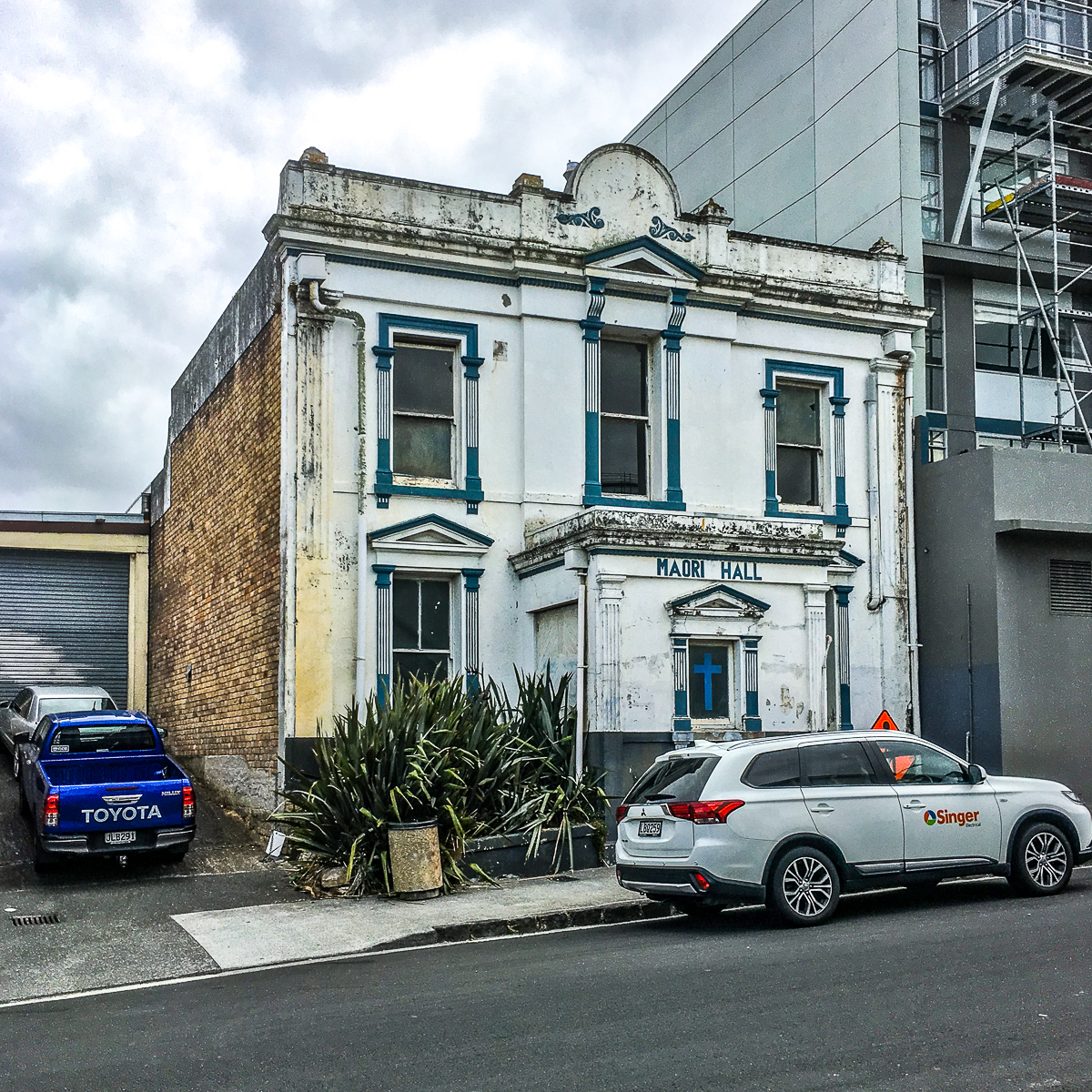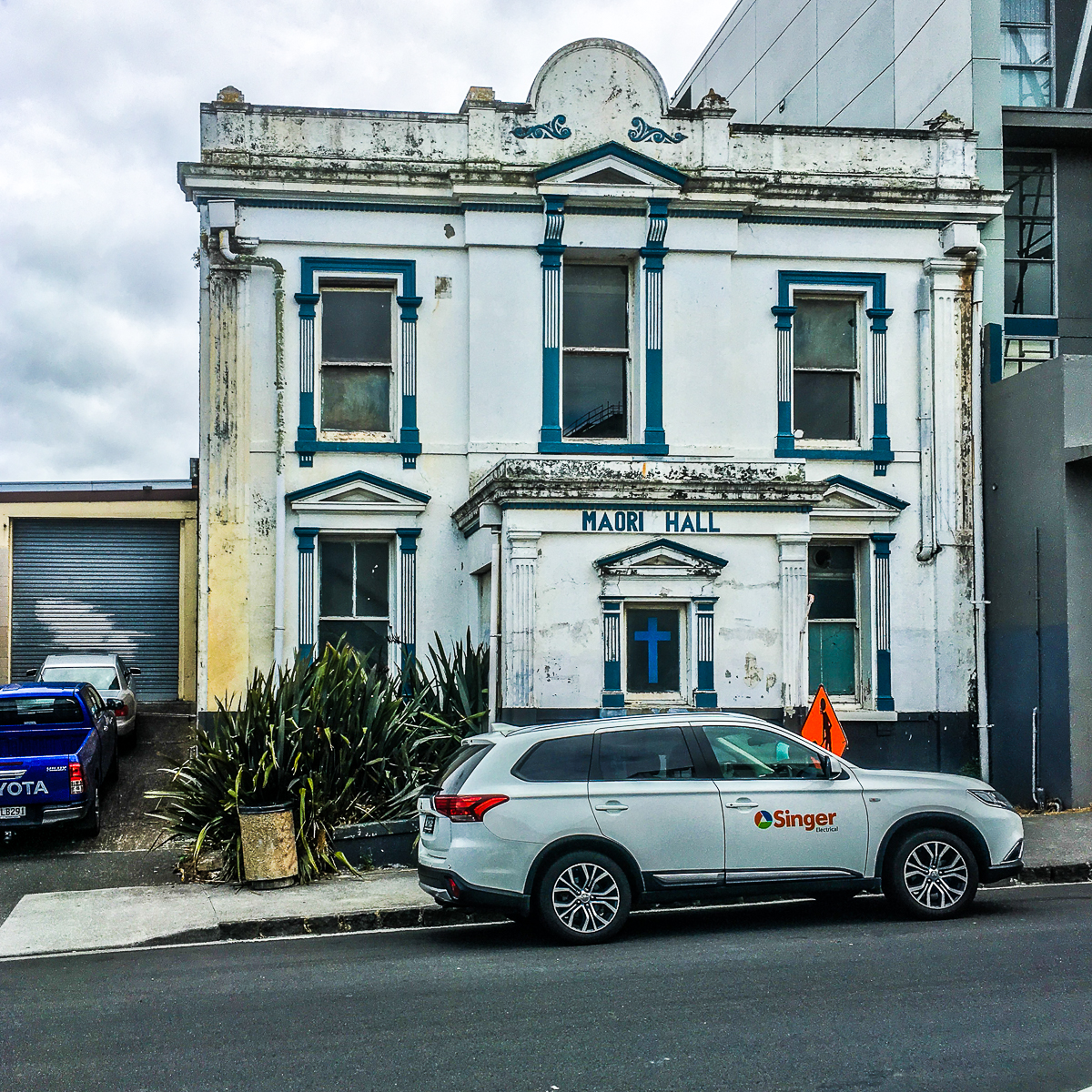 Address:
By The Auckland Psychogeographer

In the southern slopes of the Karangahape Road ridge, there are small, quiet streets of industrial units, warehouses, the occasional flat and odd relics from the glory era of Newton – the suburb thoroughly gutted by Auckland's mid-century motorway works. One example is the Maori Hall of 9 Edinburgh Street, a quietly beautiful concrete, brick and timber construction from 1908-1909 that attests to the intertwined histories of the city.
Presently gritty and decidedly run-down, the hall was originally a Foresters Hall – a lodge for the international workingmen's friendly society the Ancient Order of Foresters. Locally these orders "established a system of inter-communion" for working men, arranged for visits to the elderly and infirm, supplied benefits to families, covered funeral expenses and other attractive services in the spartan climate of prewar New Zealand. As Auckland became more prosperous, so the community's needs were met elsewhere and the hall at Edinburgh Street became by the 1920's a hat factory – a time when Karangahape Road, Symonds Street and other central thoroughfares boasted many small clothing – even fashion – businesses.
Times changed further in the war years and post-war years as Maori migration to urban centres accelerated. The new growth of Auckland in particular drew young Maori to suburbs like Newton, people who did not have the connections to established local marae (like Orakei) but needed their own cultural centre of networking and fellowship. The blue and white colour scheme carries on throughout, inside there is a generous stage (with a beautiful pressed-tin or zinc surround and pilasters forming a proscenium arch), tongue and groove interiors, and a high sky-light ceiling.  Another community centre in Fanshawe Street near Victoria Park Market was similarly popular, especially for music events.
Meanwhile through the 1960's the church on Edinburgh Street welcomed a growing Pacific Island congregation and by the 1970's the Pacific Island Presbyterian Church began using the Maori Hall as a creche, and fewer events were held here. One offbeat recent (2008) standout was a four-day installation of a giant oversized inflatable rabbit in repose by sculptor Michael Parekowhai, entitled Jim McMurtry. Brokered by gallerist Michael Lett, the installation was a surreal hit. The work has also toured eastern Europe and South Korea.
The church has now taken over the hall, and is working to restore the building, a fascinating, generous place of great soul, which deserves a reawakening on the Auckland stage.
Image Credits: The Auckland Psychogeographer
Nearby Places